About HomeHak
At HomeHak, our mission is to "Get people homes they love and help people in the home renting sector know who they can trust.".
We believe there is a better way for people to rent a home. The traditional approach in the marketplace to renting a property is all about the property – advertising location, rent, utilities, furnishings, etc. We believe the people who live in the property and make it their home, and the people renting out the property are more important than bricks and mortar.
HomeHak flips the marketplace model.
For the tenant, we make the home-search process personal to you. We start by outlining what you would like in your home. Next HomeHak empowers you to promote yourself, and why you deserve to be selected for the home you love.
HomeHak works hard to demonstrate your trustworthiness, and this is where HomeHak is genuinely different. Plus, the platform is designed to ensure you only reveal the amount of information you are comfortable sharing. Protection of your personal data during the renting process is a key pillar to our approach at HomeHak.
For the landlord and agent with a property to rent, HomeHak makes the entire process so much easier. You want to find a tenant you can trust who will be happy in your property – HomeHak provides a new way to make this process very straightforward.
The solution: include the words "We welcome Tenant CV's from HomeHak.com as applications for this property" in an ad on any property website. Then review consistent Tenant CV's on one platform, with features focussed on determining who might be happiest in the property. The rationale behind the platform is that happy tenants will look after their home and stay longer – which leads to happy landlords.
Why HomeHak? We make renting a home personal. We make it about you!
The Company and the Founder
HomeHak is the trading name for LifeHak Enterprises Limited, a company founded in 2018 by me, Pat Drinan.
I was born and reared on the family farm in North Cork, Ireland. Like many, my first experience of renting was at University, where I graduated with a BA in European Studies from the University of Limerick. A career in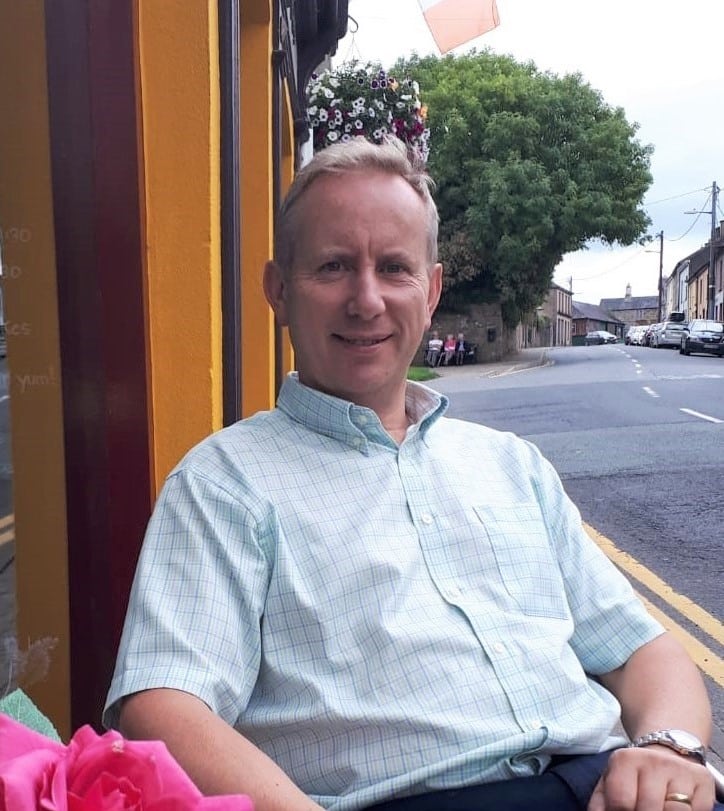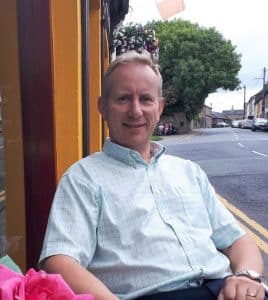 Financial Services spanning 26 years brought me to many parts of Europe and the USA, but I was never far from my home in Cork. For 12 years, I commuted weekly from the city of London to our home in the green fields of the Golden Vale, where we put down our roots.
In 2016, I acted on that familiar impulse to work at something different and to do something meaningful. I enjoyed two years with an Ireland based SME, researching ways to improve sustainability through increasing water and crop productivity.
In 2018 I founded the company and named it "LifeHak", a new spelling for Lifehack which is defined by Collins Dictionary as " 1. any procedure or action that solves a problem, simplifies a task, reduces frustration, etc., in one's everyday life. Or 2. to live one's life in a way such as to simplify tasks and minimize problems." LifeHak trades as "HomeHak" which makes renting a home less stressful, more straightforward and more personal for everyone involved.
Also, in 2018 I took the opportunity to build new skills in an emerging area. I studied for a Masters in Digital Marketing Strategy and was delighted to graduate with first-class honours in 2020.
The biggest benefit of working from home was it meant lots of time with my wife, Laura, and sons Mark and Paul, who both study Business Information Systems at NUIG and UCC respectively. The added benefits include frequent attendance at Newtownshandrum Hurling matches and Munster rugby club.
Why HomeHak?
In the last decade, I became increasingly aware of the plight of so many people who struggle to find a home of their own. In my travels, I found this problem was not confined to any one city or country, and the issues were remarkably consistent wherever I travelled.
Over the years, I have rented twelve times in different cities, and I've been a landlord on four occasions. I understand well the concerns and anxiety often felt by tenants as well as by the good private landlords who worry about doing the right things while minding their savings.
There is a general acceptance by everyone in the marketplace of the process involved. People endure the frustrations it inflicts on stakeholders on all sides. In 2018, I watched my son Mark apply endlessly through property websites for a place to stay for university, usually resulting in no reply. We decided to break with convention, and Mark prepared a full tenant CV document with references attached. He sent it directly to agents and landlords as well as through the property websites. In one day, he was offered four viewings and secured an ideal apartment. The lesson here was that a proactive and personal approach returned a better result than following the usual route.
Tenants today have no platform to express their needs when searching for a home, which makes it very difficult to match their needs to a suitable property. Neither do they have the means to prove their trustworthiness and establish their suitability for a home. They end up repeatedly filling in different application forms for numerous properties and sharing very personal data with strangers. Landlords and letting agents get numerous unstructured applications, many of which they don't trust.
A way for great tenants to showcase their credentials
HomeHak was developed as a people-oriented solution to solve issues for stakeholders at every side of the property renting transaction. It is designed to help tenants organise their home-related information so it can be presented in a beautiful digital Tenant CV including as much or as little information the tenant is comfortable in sharing. This could include a short video introduction, rental history and even a pet CV.
Landlords and agents value references over everything else, so references are presented upfront along with ID verification to establish trustworthiness. The digital Tenant CV is shared with Landlords and Agents as a link, so with only a click, they can see the tenant's CV in advance of offering a viewing. For their added convenience, they can review all applications in one format in one place and be mindful of their GDPR responsibilities at the same time.
A more informed selection process means better matching of properties to peoples needs. It is hoped it will result in shorter commutes as tenants who work nearby to a property for rent are prioritised. There should be fewer fruitless viewings by disappointed applicants. In times of lockdown, better matching of tenant needs before viewings should result in happier tenants and no queues.
Match the right property with the right tenant
HomeHak is designed to help people rent a home that meets their individual needs. It starts by helping people to outline those needs, and it helps landlords and agents to match the right property to the right tenant. This is how we will fulfil our mission to help people get the homes that they love.
The platform is accessible for all and is free to use for 30 days. If platform users wish to continue to build their Tenant CV for the future or to manage their tenant selection process, then they can choose to subscribe monthly or annually.
If you want to get your Tenant CV organised, press here to get started.
If you're a Landlord or Agent, you only have to invite applicants by including in your property ad the phrase "We welcome Tenant CV's from HomeHak.com". Then sign up here and shortlist your tenant CV's as they are submitted so you can review them on your "My Applicants" page.