In this newsletter* you will find:
A video Tenant CV from Jon, a great example of an organised home seeker
Find great, organised tenants in minutes: Some pre-prepared search results.
HomeHak in the news, including an interview on the Neil Prendeville show
An important update on our ID verification policy. No Fake Agents here!
A feature for Letting Agents to improve productivity: Auto update all applicants
*The data in this newsletter was correct on 22nd October, 2022
1. Featured Tenant CV on HomeHak Tenant Selector
During the last 10 weeks alone, more than 300 new tenants have created a good, excellent or top-class Tenant CV on HomeHak.
This is Jonathon*, who has prepared one of the most impressive Tenant CVs we have seen this week!  Jon seeks a 2 to 4-bed home for up to €1,700.
*This home seeker was happy to showcase his Tenant CV when he was looking for a home in October 2022.
2. Find great Tenants in minutes.
HomeHak Tenant Selector currently has 870 "Good" or better Tenant CV's available for selection to registered Letting Agents (340 if you are not registered).
To help you find the most ideal tenants for your properties with the minimum effort, we have created some filters of tenants searching since 8th August 2022:
Results if you are registered* on HomeHak
Results if you must register* on HomeHak



*Log in to your HomeHak account to have access to a bigger pool of trustworthy tenants with credentials pre-prepared.
3. Cork renting platform in the news!
September was a busy month for HomeHak in the press! We appeared in several national and local newspapers, podcasts and radio stations such as Red FM, NewsTalk and TheCork.ie.
Listen back to this live interview on the Neil Prendeville Show!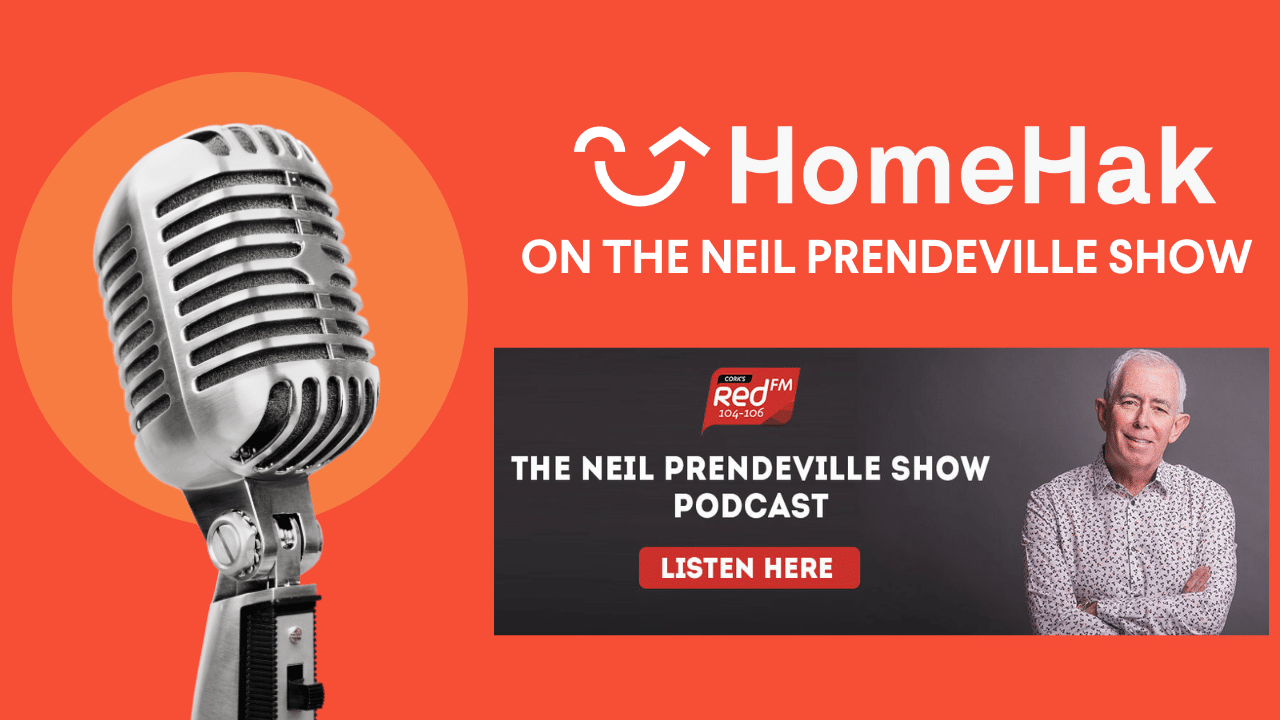 4. Verify your identity in just 3 minutes with Stripe
HomeHak distributed guidance from An Garda Síochána to deter the scourge of rental fraud and scams. We are determined to discourage bad actors from the HomeHak platform.
Stripe ID verification will be required for all letting agents on HomeHak from Tuesday 8th of November. It is already a requirement of Landlord and Homeowner members. It is a simple 3-minute process that will help us build trust in the community.
The "ID verified with Stripe" badge will be displayed on your profile, showing you are not a fake agent. It will provide extra peace of mind to home seekers and landlords. Here's how to be verified:
If you have any questions about this new requirement, please let us know! We're here to help!
5. Feature of the week for Letting Agents:
Sometimes, agents receive hundreds of applications for a single property. How can they respond to emails and phone calls seeking updates, even after renting the property? What about the dent to the agency's reputation because it is not possible to update everyone?
Update everybody automatically with two clicks
With HomeHak, the agent can change the status of a property being let and automatically update all the home seekers who shortlisted or applied for that property: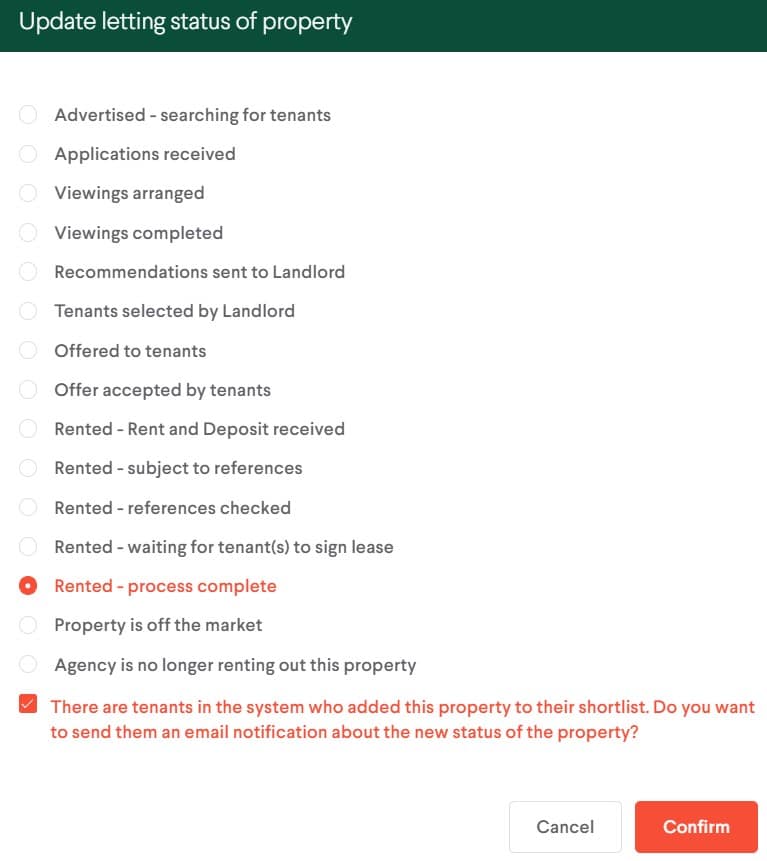 Think about the time that you can save on administration and how you could better utilise it sourcing new landlord clients.
We want to hear from you!
HomeHak will save time and cost for your letting agency while ensuring you deliver a better result for your clients.
What do you think about HomeHak's features for Letting Agents? They have all been designed to help you make an informed decision while saving hassle, time and money.
If you don't have an account, contact us to set it up today.