Thinking about making a move to Ireland's "Real Capital"? Living in the north of Cork allows you to access many useful amenities. Also enjoy equal proximity to the City Centre and beautiful countryside. Here is HomeHak's guide to living on the Northside of the City.
Check out our guide below to learn more about what it's like to live in the areas of Blackpool, Blarney and Glanmire.
10 Reasons to Live on the NorthSide of Cork City
1. Excellent Employment Prospects
Over the years, the North Side of Cork City has attracted many global names. As such, it has become an attractive location for professionals seeking new opportunities and career progression.
Many say that Cork's tech journey began in 1980 with the opening of Apple's European headquarters in Holyhill. Fast-forward 40 years and Apple now employs more than 6,000 people from over 90 nationalities. 
Another significant employer in the area is Teamwork in Blackpool. Founded in 2007 by Corkonians Peter Coppinger and Dan Mackey, today the SAAS company is one of Cork's biggest success stories and has established a reputation as being one of the best tech employers in the region. 
Travel a little further outside of the city and you will find Little Island. Home to approximately one thousand businesses, this area is one of Cork's employment hotspots. Many global brands have set up bases here including Eli Lilly, PepsiCo and Janssen. One reason living on the north of Cork city is attractive!
2. Stunning Nature Spots
If you enjoy nature walks, then Blarney may be the right place for you. For a small fee, you can explore the exquisite Blarney Castle Gardens – a 60-acre parkland encompassing gardens, avenues, arboretums and waterways. Other nearby walking trails include the Clogheenmilcon Sanctuary Walk and the River Martin Public Walk.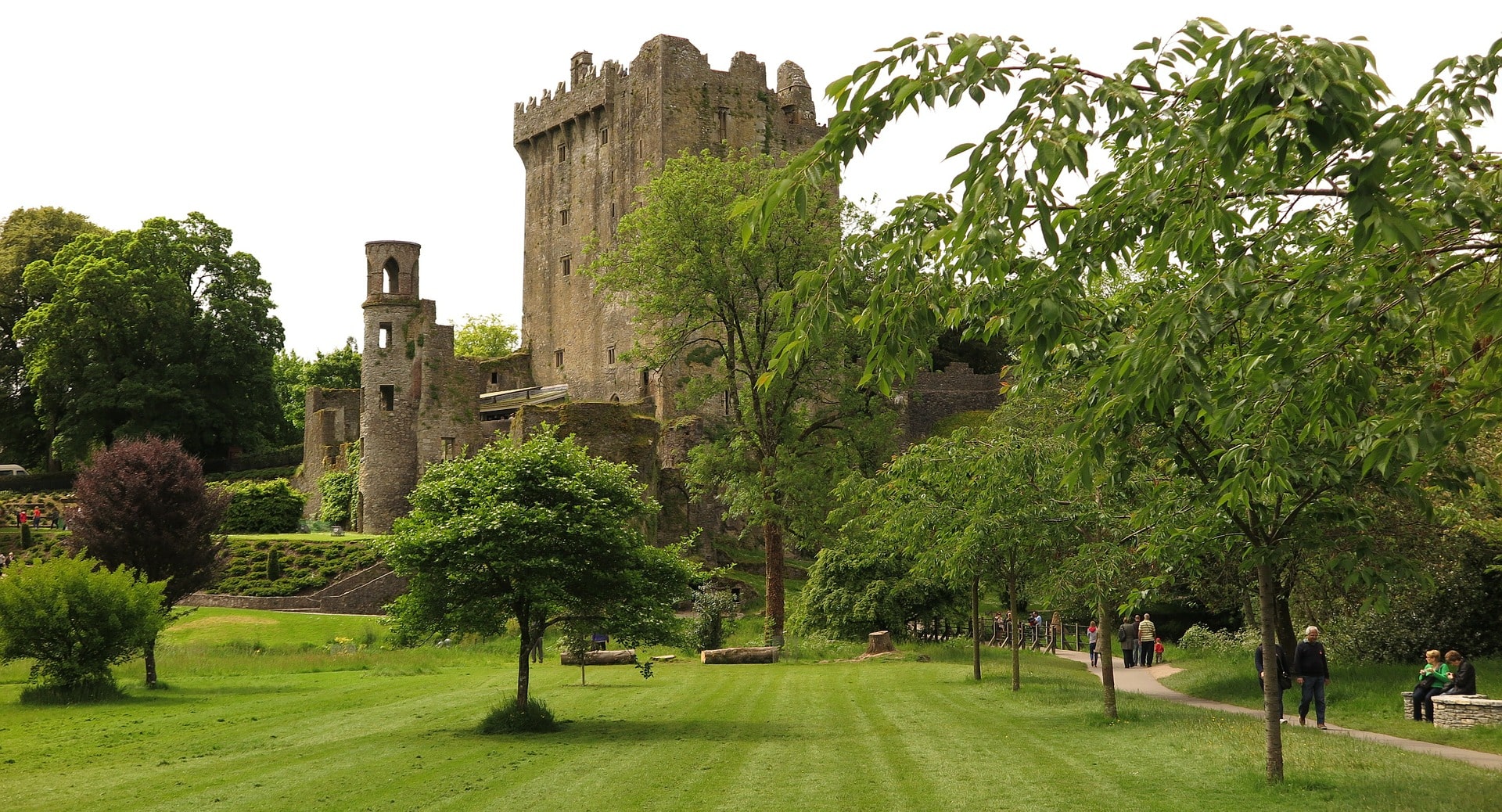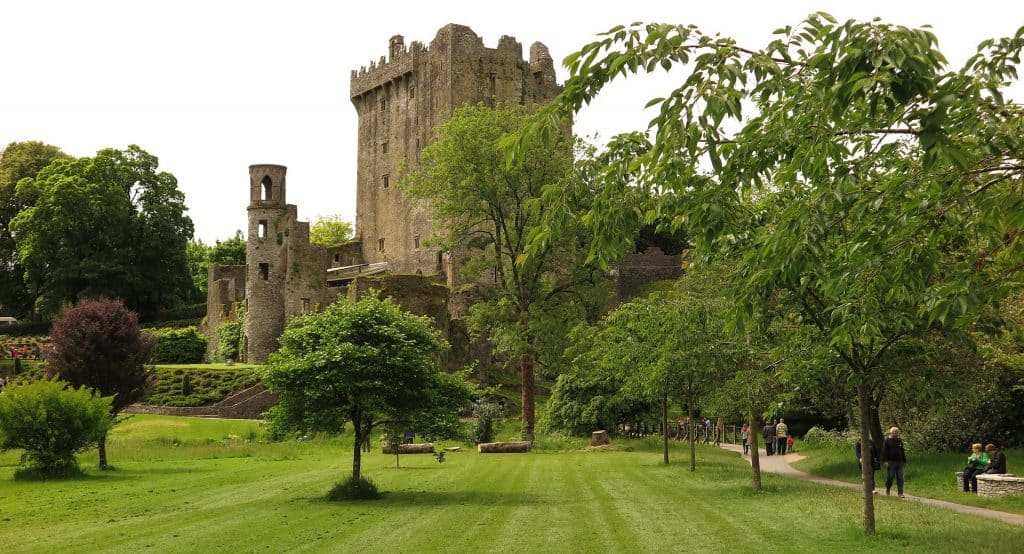 Once described by Vanity Fair author W.M. Thackery as a "beautiful wooded village", the area of Glanmire has long been known for its natural offerings. History buffs will enjoy the heritage walks through the town whereas ramblers will appreciate the variety of walking trails. Kids big and small will also enjoy the recently installed Rocky Road Fairy Trail. Additonally, another reason living on the Northside of the city is beneficial!
3. Ease of Travel
The towns and villages across North Cork are well connected by road networks and public transport. 
Those living in the north of Cork in places like Blarney and Blackpool can benefit from the N20 Cork-Limerick road. You can also take the 215 bus which connects Blarney and Blackpool with Cork City, Ballinlough and Mahon Point retail park. 
The proximity of the N8 Cork-Dublin road and the Dunkettle Interchange makes Glanmire a handy spot for commuters. The town is also served by two bus routes – the 221 to Cork City Centre and the 214 to Bishopstown/Wilton. What's more, Kent Train Station is just a short drive away, making trips to Dublin, Kerry and Limerick much easier. 
Those working in Little Island can choose from a range of commute options including the train and a new Cork Connects Bus Route.  Moreover, on more reason living on the Northside of the city is great!
4. Enjoy a Taste of Cork
Want to treat yourself to something special? Fortunately, the Northern area of Cork has a wealth of options to choose from depending on your mood. 
Blarney is home to many fine eateries chief among which is The Square Table. In a review from the Irish Examiner, the restaurant was lauded for its offering of "what appears to be simple, unpretentious food … but it is also superbly sourced produce, cannily rendered with sound technique as balanced, deeply flavoursome dishes, that make for very pleasurable eating." Another local favourite is The Lemon Tree 
Located in a period-style greenhouse on the grounds of the former convent, The Garden Café in Blackpool boasts a drool-worthy lunch menu. The café claims to be the greenest "Greenest café in Cork City", their menu is made up of seasonal produce sourced from their own community garden allotment.
Glanmire has a diverse array of eating options. For old-fashioned luxury, try the Barn Restaurant which specialises in innovative cooking that showcases the very best seasonal ingredients. For something more casual but just as flavoursome, the Asian fusion takeaway Soba is a safe bet. Local gastropub District 11 is the perfect spot for meeting with friends over al fresco pints and delicious food. 
5. Discover North Cork & The Blackwater Valley
Looking for new spots to explore? Residents of Blackpool and Blarney need only follow the N20 until they reach the area of Mallow. From there, it is just a 15-minute drive to Doneraile Court & Wildlife Park. The park is made up of 166 hectares of Georgian-style landscaped gardens and stunning water features. After rambling the grounds, you can also call into the Townhouse Café for a classic afternoon tea. 
Alternatively, you could make your way to the Donkey Sanctuary in nearby Liscarroll. Founded in 1987, The Donkey Sanctuary is now home to more than 130 rescue donkeys and mules. The charity has an open farm where you can amble along the winding walkways and say hello to the friendly donkeys. Although admission is free, we recommend making a donation to help ensure the continued well-being of the animals. 
For those in Glanmire, adventure awaits along the M8. Keen hikers will enjoy picturesque walks in Kilbarry Wood and the Corrin Trail – both of which are located just a short distance away from Fermoy.  
6. Top-Tier Sports & Fitness Amenities
Cork's North Side boasts a wide range of options for fitness enthusiasts. The Glen Resource Centre is one of the finest sports and recreation amenities in the county. This facility offers a tremendously diverse array of activities including boxing, football, tennis, an adventure centre and even an artificial ski slope! 
For a more low-key activity, why not book a day on the green at Cork Golf Club in Little Island? Founded in 1888, the beautiful course was given a makeover in 1925 by Augusta's very own Alister MacKenzie. 
7. Retail Therapy
Want to treat yourself to some retail therapy? Blackpool's shopping district has everything your need and more.  From global brands to local boutiques, top retailers in the area include Sports Direct, SoundStore, Woodie's, Next, Argos and much, much more. When you're all done, you can reward yourself with a sweet treat from Hasset's Bakery or even catch the latest release at The Reel Picture. 
If you've recently started renting a home in Glanmire and want to make some home improvements, then the Eastgate Retail Park in Little Island should be your first port of call. Stores here include The Range, EZ Living Interiors, Harvey Norman and more. 
8. Access to Top Beauty Salons
After having to deal with the horror of lockdown locks, many of us began to really appreciate the value of having access to top quality hair and beauty salons. Fortunately, those living in Cork's North Side have a wealth of top stylists, beauticians and nail bars at their fingertips (which are in desperate need of some TLC). 
3 Degrees Hair Design in Blackpool was first opened in 2009 by sisters Estelle, Ciara and Hayleigh. This much-loved spot offers a range of services including hair design, make-up, and eyebrows. Featuring lush and stylish interiors from Flamingo Interior Design, you are sure to feel like a movie star from the second you step inside this fabulous salon. 
Conveniently located in Glanmire's Crestfield shopping centre, Shirley's Beauty & Laser Clinic is a multi-award-winning salon. Staffed by a team of highly experienced experts, this salon offers a diverse range of services including hair removal, skincare and make-up. 
For something more indulgent, why not hop in the car and make the short trip to Little Island where you will find the luxurious Radisson Blu Hotel & Spa. This facility boasts nine relaxing treatment rooms and suites in which you can receive a wide array of treatments including facials, massages, wraps and more. 
9. Schools
Glanmire and Blarney are popular choices for families due to the wide range of school options. 
Schools in Glanmire
Gaelscoil Ui Drisceoil

– A non-denominational all-mixed Irish-speaking primary school 

Lower Glanmire NS

– An all-mixed Catholic ethos primary school 

Riverstown NS

– An all-mixed Catholic ethos primary school 

S N Cill Ruadhain –

An all-mixed Catholic ethos primary school 

Upper Glanmire NS

– An all-mixed Catholic ethos primary school 

Glanmire Community College

– An all-mixed inter-denominational secondary school 

Cólaiste an Phiarsaigh

– A Catholic-ethos all-mixed Irish-speaking secondary school 
Schools in Blarney
Cloghroe Mixed N S –

An all-mixed Catholic ethos primary school

Gaelscoil Mhuscraí –

A Catholic-ethos all-mixed Irish-speaking primary school 

Scoil Chroí Íosa –

An all-mixed Catholic ethos primary school

Scoil Mhuire Gan Smal –

An all-mixed Catholic ethos secondary school 
Stock Image: https://www.dreamstime.com/village-cork-ireland-beautiful-view-autumn-orange-leaves-river-reflection-amazing-glanmire-village-cork-ireland-beautiful-view-image164467174#_ 
10. Cheaper to Rent than in the City Centre
By moving to the North of Cork City, you will enjoy significantly lower rental costs. For example, Daft's 2021 Q1 rental report reveals that the average monthly rent for a double bedroom was €502 in the city centre versus €427 in nearby commuter towns. What's more, rental properties in Blarney and Glanmire tend to be larger and more suited to family living. You will have all the key amenities in close proximity and the city centre is just a short trip away. 
Are you looking for a place in Cork? Then start by creating your HomeHak Tenant CV today to stand out from the crowd!