Are you thinking about living in Cork? Want to rent a home in this beautiful area? Check out this guide to discover ten things you need to know about the Rebel County.
Cork is a beautiful city and county. There are many reasons why it has been voted as one of the best cities in the world to visit by Lonely Planet, and all those reasons apply to living in Cork too. But what makes life in the Rebel County so special and you would want to rent a home there?
If you could move anywhere, then why not rent a home in Cork as it has everything you could ever want, and more! Young people will enjoy the vibrant nightlife and active sports scene, while families will enjoy the short commute times and low crime rates. Professionals can benefit from Cork's thriving tech cluster and graduates will be able to find a great job with ease. Couples looking for somewhere affordable to settle down should look no further than Cork – it's got fantastic schools, beautiful beaches and some of Ireland's most picturesque countryside. 
There are lots of things that make this city unique such as its relaxed lifestyle, friendly people, cultural diversity, family-friendly spaces and the perfect mix of modern amenities with old-fashioned charm.
One of the fastest-growing city regions in Ireland, Cork City is in a period of exciting growth and is expected to reach a population of 350,000 over the next twenty years. So why are so many people moving to Cork? In this guide, we will look at some of the factors that are pulling people towards life in the Rebel County. 
10 Reasons to Live on the West Side of Cork City
1. A Buzzing Nightlife Scene
One-third of Cork's population is made up of students, so it's no surprise that the city boasts a thriving nightlife. Night-time revellers can take their pick from a wide array of choices from cocktail bars, craft brewery pubs, clubs and traditional Irish pubs. In fact, Cork City has been awarded the Purple Flag not one but three times. This award is "an international designation which highlights and celebrates excellence in specific areas of the evening and night-time economy."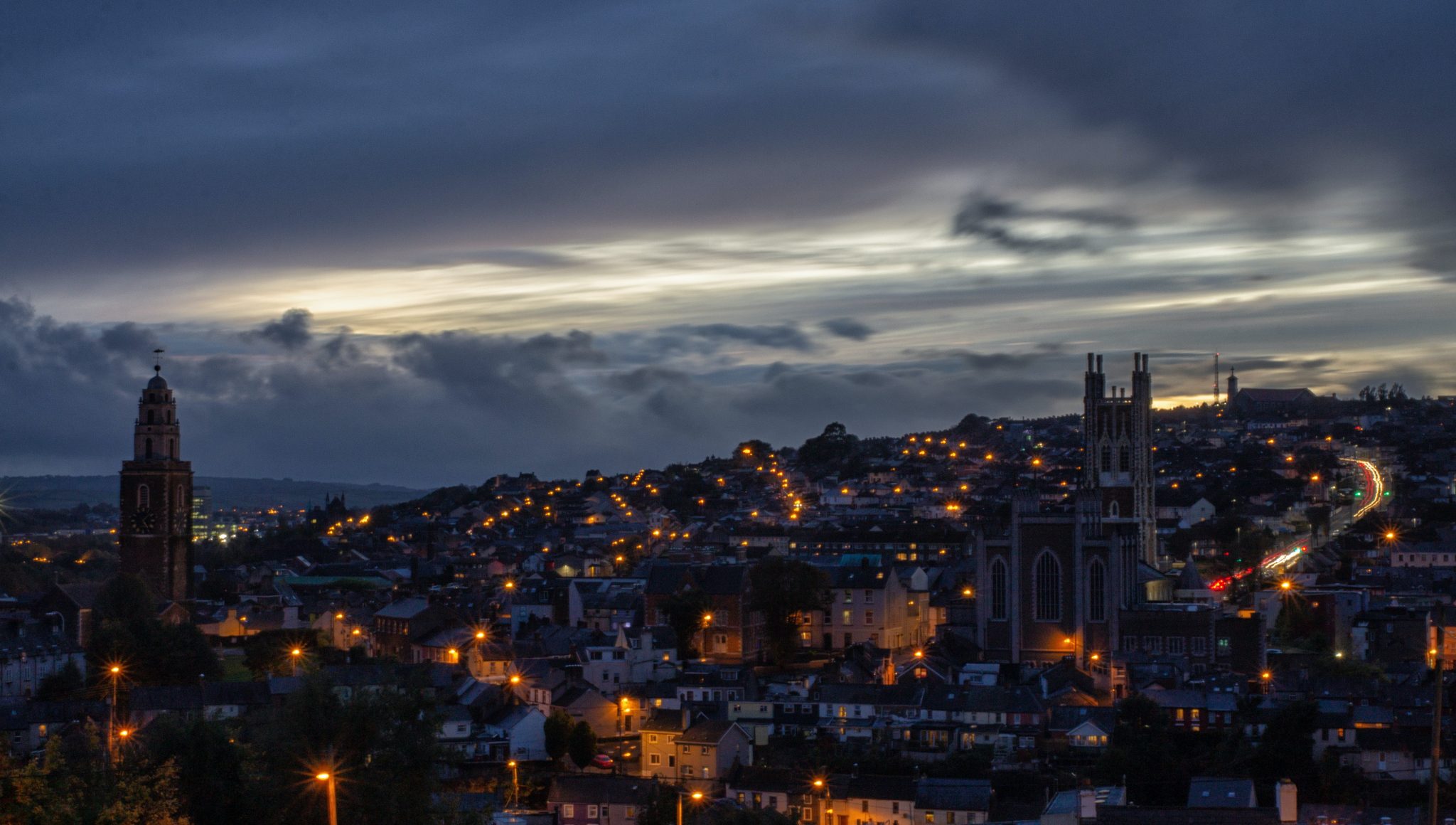 2. Enjoy Some of The Best Food in Ireland
"As a foodie, I've really missed eating out with the girls. In particular, I'm looking forward to our first bottomless brunch (has to be Dwyer's!) once the restaurants re-open. In the meantime, I've been perfecting the art of brunch at home with fresh ingredients from the English Market." – Emma
Cork City and County are top foodie destinations. Brimming with artisan food producers, Cork produces some of the tastiest produce in Ireland which you can purchase in one of Cork's many famous markets. The city centre features a vibrant culinary scene and offers a diverse range of restaurants, cafés, delis and bakeries catering to every taste. However, those looking to travel further afield can discover many foodie hotspots including Ballymaloe House, the Jameson distillery, Kinsale and more. 

3. A City of Learning
The home of University College Cork (UCC) and Munster Technological University (MTU), Cork is well-known as a lively university town. Both universities deliver many prestigious programmes across a wide range of disciplines. What's more, they actively work with local industry leaders to provide courses that align with the needs of employers. In addition to the two universities, the region boasts numerous post-secondary education providers such as the Cork College of Commerce and Coláiste Stiofáin Naofa. As such, Cork is an ideal destination for students or professionals looking to upskill or make a career change.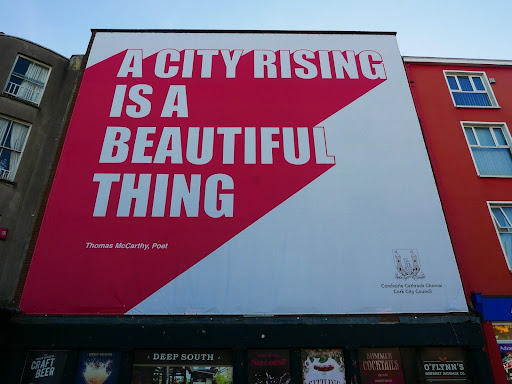 4. Child-Friendly
Friendly, safe and relaxed, Cork is an ideal spot for young families. In terms of accommodation, there are lots of child-friendly suburbs and commuter towns to choose from (e.g. Douglas, Rochestown, Ballincollig to name a few). Ireland's primary education system is free and there are many high-quality primary schools to choose from. Public transport is free for under-5s and there is a reduced fare for children over that age. Plus, the majority of children under five will travel free on trains and buses. 
What's more, the Cork Healthy Cities group are continuously working on a major project to improve the child-friendliness of the city centre. This project aims to encourage children into the city centre and make them feel part of city life by creating more access to play opportunities and by developing more car-free areas outside schools.
5. The Unbeatable Beauty of West Cork
"On the weekend, myself and my boyfriend like to pack a picnic and take the car down to West Cork. Whether it's to paddle on the beach at Garrettstown or hike around the lake at Gougane Barra, there's always something different to do." – Claire 
Explorers will relish the opportunity to discover Cork County's many beauty spots. Those who chose to head West can follow the Wild Atlantic Way which will bring you from the rugged cliffs of the Old Head of Kinsale right through to the spectacular Dursey Island. There are also many sights to take in if you fancy a trip East, including the historic town of Cobh, the colourful village of Midleton and the lovely seaside resort of Youghal.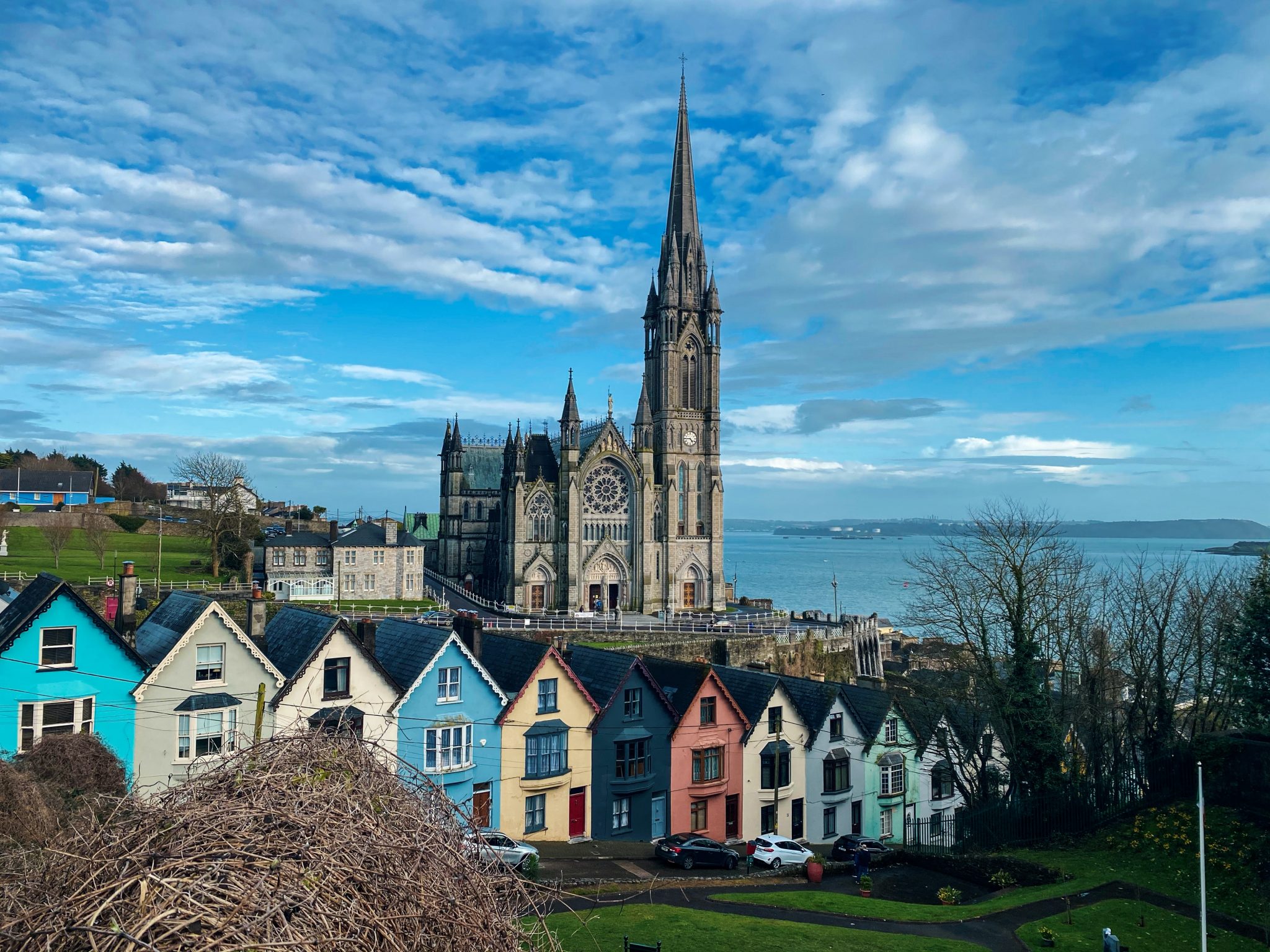 6. Employment Opportunities
Cork City and County is a great region for professionals who are looking to make their next career move. It was ranked fifth for economic potential in the FDI's 2020/21 Tech Cities of the Future report. On a more visual level, this growth is represented by the ongoing development of the city's skyline as state-of-the-art facilities continue to be built along the docklands area.
Ever since Pfizer established its Ringaskiddy base in 1969, Cork has developed a strong reputation as a leading hub for the life sciences. As such, it has attracted a considerable number of large multinationals across the pharmaceutical, biopharmaceutical, and medical device sectors. Currently, more than 13,000 people are directly employed by these companies. 
In recent years, Cork has also developed a strong tech cluster. The region is home to a diverse tech ecosystem made up of domestic start-ups, innovative SMEs and global brands. Key employers include Apple, Dell EMC, McAfee, Amazon and Johnson Controls. 
7. Easy Come, Easy Go
As Ireland's second city, Cork boasts a robust travel infrastructure. The city is well-connected to other major Irish towns and there are also plenty of options for international travel. What's more, the excellent quality of transport infrastructure means that commute times are short. According to the CSO, the average commute time is 22.1 minutes in Cork City and 26.6 minutes in Cork County. 
Roads:

Cork enjoys an excellent road network throughout the county. This includes the motorway to Dublin and many dual carriageways.
Bus:

Cork city has an extensive bus network that is constantly being improved and optimised. There are regular trips to inner-city areas as well as nearby suburbs and commuter towns. 
Train: The Cork Kent Train Station offers several intercity routes (e.g. Dublin, Killarney) and several commuter lines (e.g. Cobh, Little Island, Mallow).
Airport:

Located just ten minutes outside the city, Cork Airport offers many routes to popular destinations across Europe and beyond. 
Ferry: Brittany Ferries offers a route that goes from the port of Ringaskiddy to Roscoff in France.
8. Hospitality
In 2018, Cork was voted the third friendliest city in the world by Condé Nast Traveler. Corkonians are known as good-humoured, easy-going people (although perhaps a tad vain). If you're new to the area and are willing to put yourself out there, then you will make friends in no time. Our top tip – never say no to a cup of tea and always choose Barry's over Lyons! 
9. A City of Culture
"For a city of this size, Cork punches well above its weight in terms of live music. You can find a gig any night of the week and there's always some big festival or concert coming up. Once lockdown finally ends, I can't wait for the Jazz Fest to come back with a bang!" – Donal
In 2019, the European Commission's Cultural and Creative Cities Monitor ranked Cork second out of 79 cities for its "cultural participation and attractiveness" for people living, working and visiting in the city. With a diverse array of cultural offerings, Cork has something for everyone. 
Theatre lovers can catch the classics or see the latest material from fresh Irish voices at the Everyman Theatre and the Cork Opera House. Music fans will delight in the city's many venues and festivals. Speaking of which, you can't miss Cork's annual Jazz festival which is easily the best weekend of the year. Art buffs can take in the sights at the Crawford Art Gallery and the Glucksman. Cork also hosts several film festivals throughout the year including the Cork International Film Festival (now in its 65th year) and the French Film Festival. 
10. Lower Cost of Living
According to data from Daft's 2020 Q4  Report, average home rental prices in Cork come in at €1,452 for the city and €1,106 for the county. This is considerably cheaper than Dublin, where average monthly rent clocks in at €1,990 for the city and €1,912 for the county. In addition to saving on rental costs, Corkonians also enjoy a 23% lower cost of living than those in Dublin. 
Why Choose Cork?
Cork is a fantastic place to live. Whether you're looking for an idyllic home, vibrant nightlife or diverse job opportunities, Cork has it all. You can live in a city and get some peace and quiet outside of your busy work schedule within 5 km from home or walk on a beautiful beach within 25 km. Alternatively, live in the peaceful serenity of Cork countryside but pop into town for a shopping spree or a session at a moment's notice.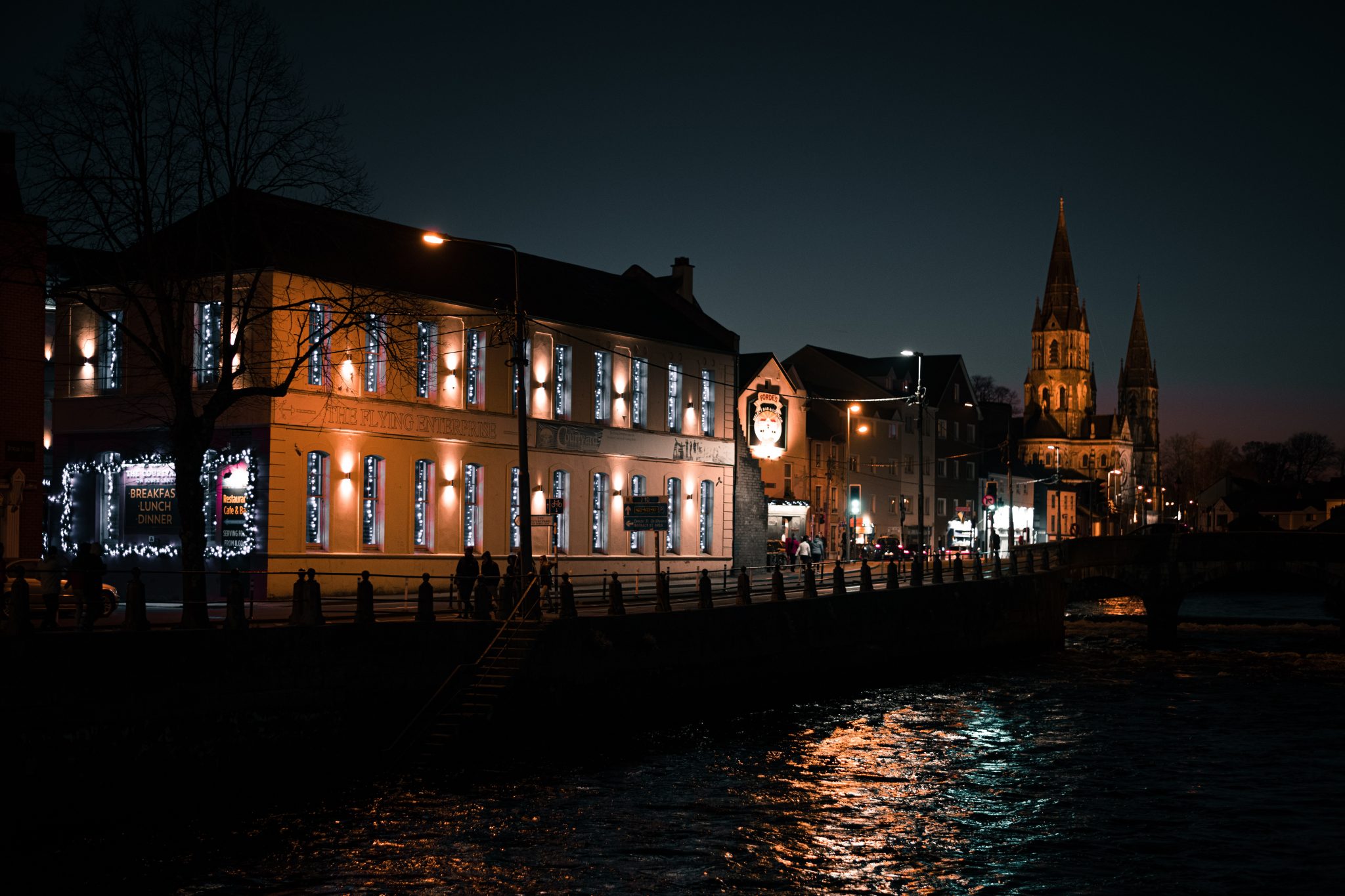 Find Your Perfect Home in Cork with HomeHak
Finding and securing a house or apartment for rent in Cork is tough. Numerous people are applying for every property that is advertised for rent. HomeHak can help people to get selected for their ideal home with ease.
We take a very different approach – we prioritise what people need over promoting properties. You input your details and HomeHak will create your beautiful customised tenant CV today, for free. Whenever you see a house to rent in Cork that you like, you submit a link to your HomeHak tenant CV. Then Cork landlords and agents know who they are dealing with before accepting any offers from other potential tenants.  They also know what you are looking for and HomeHak makes it easy to contact you when the right property becomes available.
Your application will stand out from the crowd and before long you'll find yourself living in the best property possible at a price you can afford in beautiful Cork!
For more details on why you should rent a home in Cork, check out our other articles:
10 Reasons to Live in the South of Cork City
Living on the NorthSide of Cork City – HomeHaks Guide to Making the Most!