Stay Organised as a Student in Irish University – The Importance and How To
There are  many reasons as to why you want to stay organised in college. First and foremost, it will drastically reduce your stress levels. And when you're less stressed, you'll feel better and perform better on assignments. You'll also have more time for the things you enjoy doing, and you'll just be a more pleasant person to be around.
1. Your Calendar
Calendars free up so much space in your head helping you to stay organised. Instead of having to remember appointments, classes, or due dates using post-it notes or scraps of paper in your wallet, you can have everything organized in a convenient, visual format. And if you use a digital calendar, you can automatically get reminders of important events before they sneak up on you.
2. Stay Organised with a To-Do List/Task Manager
You could use a whiteboard or a blank notebook if you want. What matters is that you keep an updated list of the tasks you need to accomplish, as well as, you know, actually doing said tasks. To make your to-do list, you should first create a brain dump of everything that you need to do on a regular basis. Here are some tasks that most college students need to do:
Homework assignments
Cleaning your apartment
Preparing meals
Club or society tasks
Anything you're learning outside of class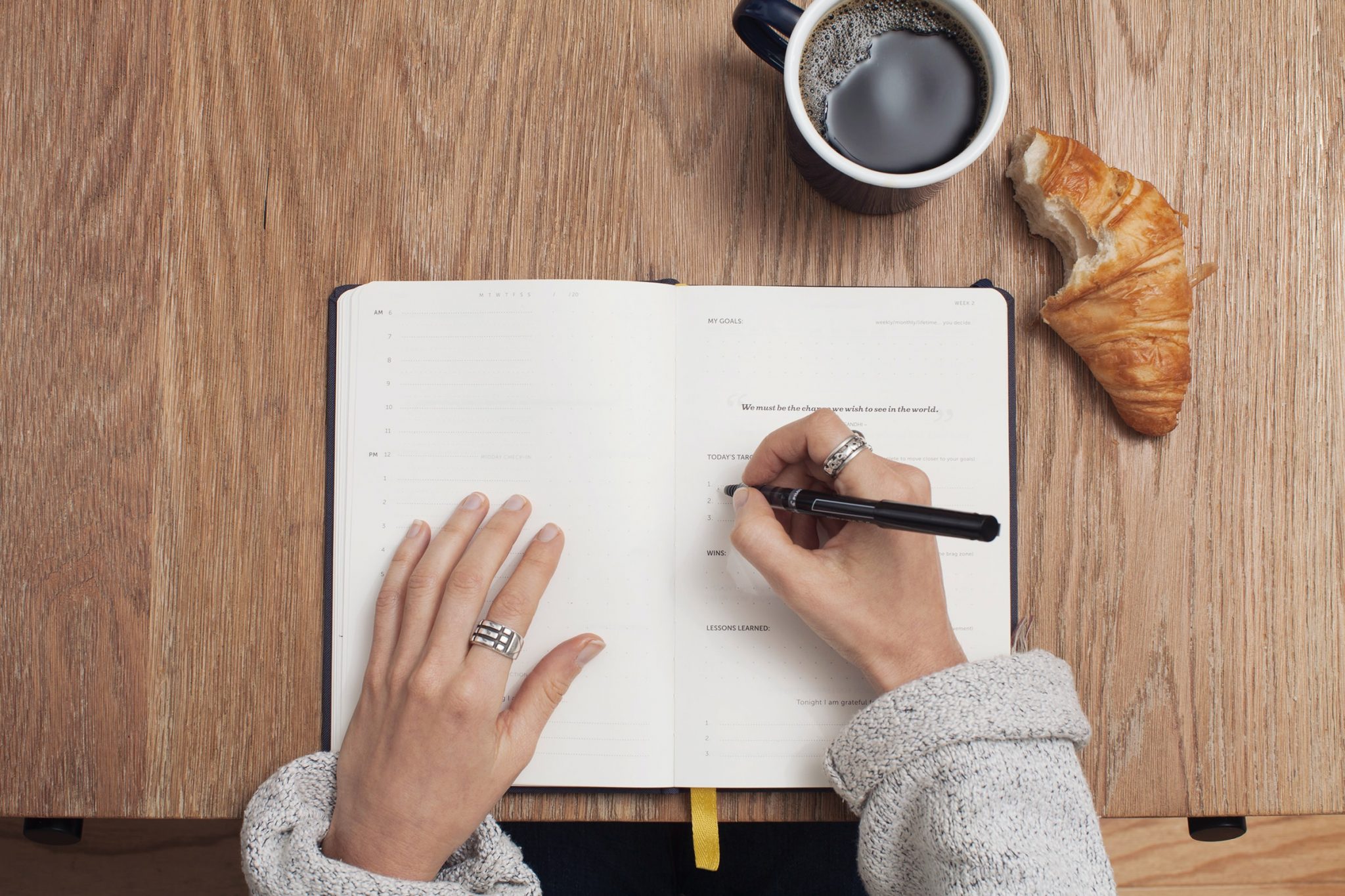 3. Your Notes
Taking good notes is key to staying organised, comprehending and retaining any lectures or presentations that your professors give. But taking notes on its own isn't enough — to get the most value out of your notes, you need to keep them organized. For some people, this could be as simple as having a different notebook for each class and referring back to it when you need to study for an exam.
4. Your Class Materials and Files (Digital and Physical)
We recommend you keep all of your class materials organized either in a physical three-ring binder or in some kind of digital system. To stay organised, you could put all of the material in Evernote along with your notes, or you could have dedicated Google Drive folders for each class (other cloud sync apps like Dropbox and OneDrive work here as well, but Drive offers the best value for students unless you specifically need Microsoft Office).
5. Your Backpack
Your backpack (or briefcase or purse or whatever you use) is key for keeping all of these materials organized and at the ready. Organizing your backpack isn't hard — the key step is to remember to fill your backpack with the things you need for the day. After all, there's nothing worse than showing up in class, only to get that sinking feeling in your stomach as you realize that you don't have the book or paper you need.
To summarise
Use a calendar. Make a to-do list. Organise your notes. Keep track of all class materials. Invest in  a comfty bagpack.  Getting organized is the easy part. How to stay organized throughout the semester is the hard part. We hope you enjoyed HomeHaks top tips for staying organised throughout your academic career!
For more college hacks, check out our other articles: