Looking to move to a new rental property with your cat or dog? Read our helpful guide for advice on how to find pet-friendly rentals in Ireland.
It's difficult to find pet-friendly rentals. 
Whether you are renting a house or apartment, it is important to find the home that best suits your needs. This often means having to search for a property that will allow you to have pets. Pet owners are forced to live in unsuitable properties or keep their pets without consent from their landlord, risking eviction. 
Landlords and tenants should be honest with each other. The relationship is built on trust and honesty. It's important to stay open about the situation from day one of renting. 
Pets are an important part of many households. Here are HomeHak's top guidelines and tips to make the process easier when looking to rent a home with your pet in tow!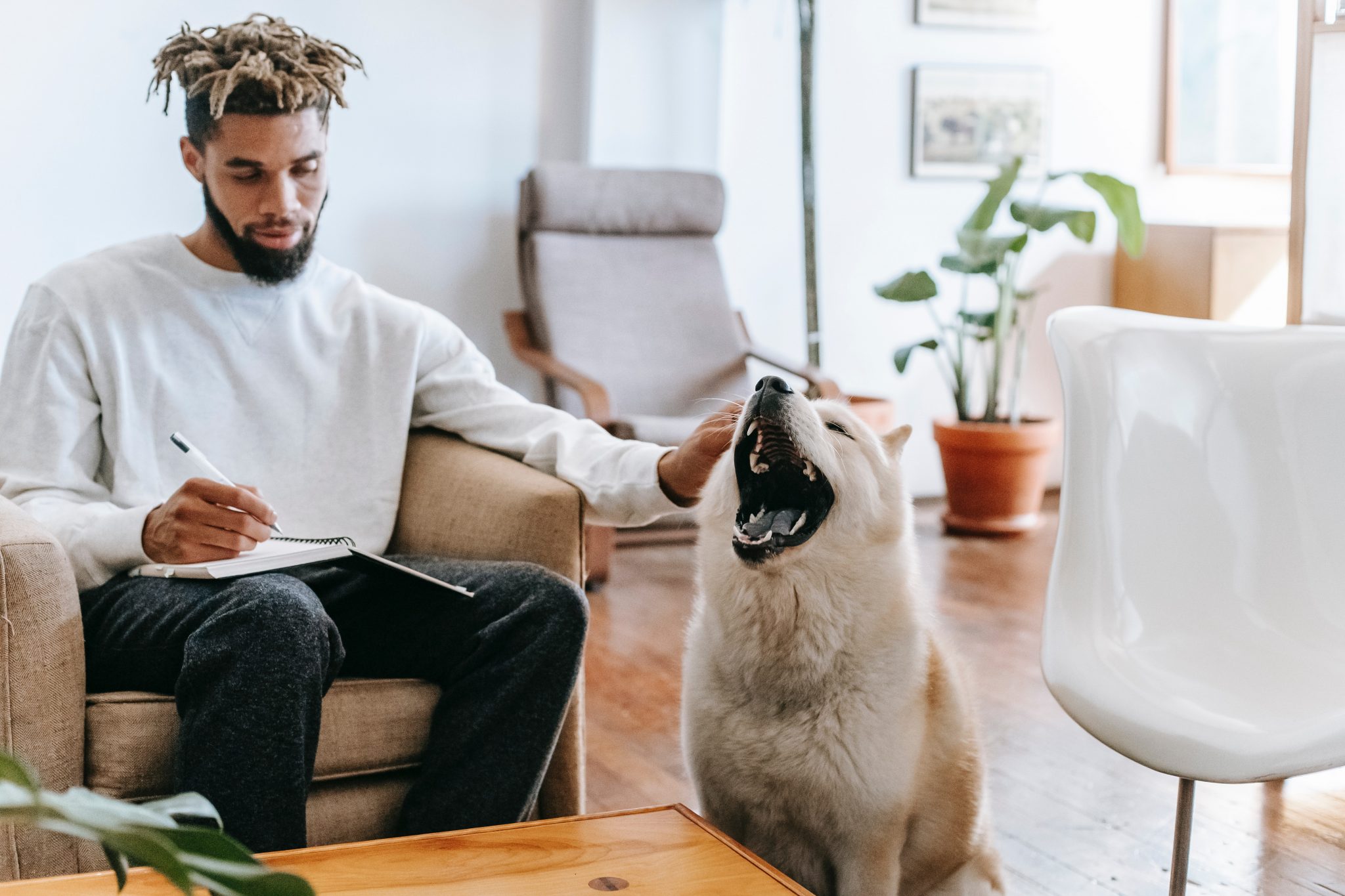 Having a pet can give you an edge in the home renting competition. 
With so many people applying to rent homes, it can be difficult to stand out from the multitude of other applications on the letting agents desk. Having a pet presents a practical opportunity to demonstrate how responsible you will be as a tenant. If you go about it in the right way, there's a better chance you will encourage landlords and letting agencies to allow you to rent with your pet. Think about how your pet can help you can stand out from the crowd; Include a pet-CV with your application and an eye-catching photo of your furry friend
References are important for humans, and yet they are often presented as an after-thought and the end of the renting process. Imagine how impressed a landlord or agent will be when your pooch romps up with verifiable pet references from professionals like its vet, previous landlords and neighbours at its old address. 
Be organised with your home-search process
If you're looking to find a pet-friendly rental home, there are some steps that can make the process easier. 
Plan ahead

. Searching for a pet-friendly property can take more time than the usual house-hunting process. Give yourself plenty of time to find what you want without rushing things – this will help avoid disappointment down the line! In addition, when you have a pet in tow, you need to have your new property available before you must move out of your current home as finding temporary accommodation with a pet is frustratingly hard, and expensive.
Check the pet policies

of each property you're interested in before attending a viewing. Speak with or email the landlord or letting agent and check if pets like yours are allowed before viewing any properties. Maybe dogs are allowed if they're below a certain size. 
Be open-minded about the location or size of the property

you are searching for. City centre living might be on your wish list, but it typically means smaller properties and less room for your furry friend to exercise. Pet-friendly properties in popular locations with lots of amenities will typically be more expensive. Pet-friendly homes in suburbs may provide a better value for money overall, including cheaper rent prices and fewer pet restrictions. The downside of suburbia though could be longer commute times and more time for your pet to be on its own, which isn't ideal. 
Be proactive and spread the word.

Rather than just search endless property ads for the rare mention of "pets allowed" or "pets considered", take the initiative with your home search. Post your need for a pet-friendly home on your social media pages and message boards. Let your friends look with you in their own networks. Make sure to share and post the link to your tenant CV with your pet-cv section prominently displayed so people with solutions can get in touch. 
How to secure the ideal pet-friendly property when you find one 
Pet-friendly properties are often limited in supply, so it's important to have your plan for securing it primed well in advance of when one becomes available. 
Collate information about your pet in advance so you are prepared. 
Pet-friendly properties will often have a

pet section on the application form.

In these properties, you can be sure every applicant will put their best foot/paw forward and so it's important to include as much information about your pet that you can. 
Have your Pet CV ready for when pet-friendly rental properties are presented
When pets are not mentioned on the property ad, but you love the property, it's worth checking whether the landlord will consider you and your pet. Rather than just ask the question and inviting an easy "No", make a polite request by including an impressive Pet-CV with your enquiry. It may cause them to pause and consider inviting you for a property viewing. 
Presenting a well-organised tenant cv is a must if you want to impress landlords or agents. Moreover, when you want to encourage them to allow your pet to stay, include a section for your Pet's CV.
Pet CVs should describe what type of animal they are, where they live now and how long you've had them.
Provide any relevant medical history and vaccination records as well as confirmation about micro-chipping and relevant licenses.
Tell the story of your pet and communicate a little about your pet's personality, their good behaviour, any training they have had. 
Of course, you should include a picture of your pet, on its own or with you. 
It all comes back to showing trustworthiness
You need the Landlord or agent to like your pet and soften any pre-conceived concerns they might have about potential issues with noise, fouling, or damage to people or property.
It's very valuable to include verifiable references for your pet. If you have previous landlords who will vouch for the good behaviour of your pet as well as a vet, neighbours or the dog-kennel, make sure to include written references from all of them. Don't be overwhelmed by the thought of securing such references as the process has been streamlined by HomeHak.com. 
Introduce your dog or pet to any potential landlords 
Introducing your pet at the first opportunity can immediately put any landlord's mind at ease and dispel their fears. Bring them along for a property viewing so they can see how well behaved it is, but be mindful of other animals that may not want a trip in a carrier!
Offer to pay for a professional cleaning at the end of the tenancy.
You have a responsibility to look after a property that you rent. Over the course of time carpets, soft furnishings or walls can get extra grubby after muddy paws or stains from little accidents! In some cases, allergens can be an issue for future tenants who are not comfortable with pets, making the property harder to rent or sell. Check if you can fund your landlords extra cleaning services when it is time to move out. You can offer to agree or pay these costs upfront instead of waiting until the end of the tenancy.
Offer to pay a special deposit for damages caused by your pet
To assure your landlord that you're a responsible pet owner, offer to pay an additional deposit for pets. Even the best cat or dog can get up to mischief and it's as well to acknowledge the possibility by agreeing on a special damages deposit upfront.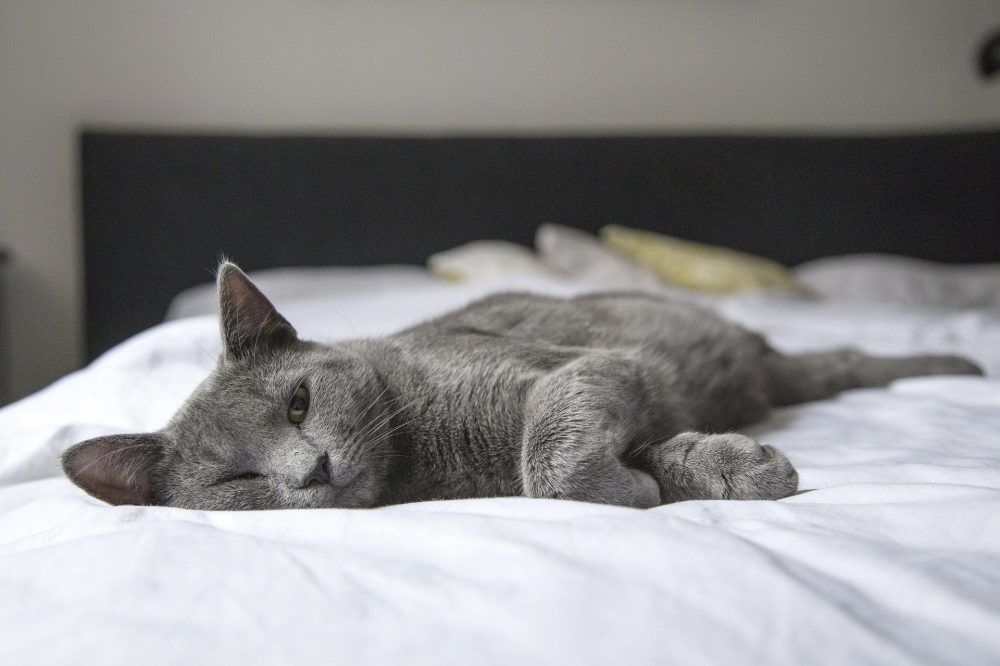 Some tips for moving into your new pet-friendly rental home
Moving into a new home is exciting. Moreover, it is easy to get caught up in the euphoria. However take stock of a few important things before moving day.
Check your lease for all mention of pets. Also, ensure you are comfortable that it reflects everything you agreed in relation to your pets. Don't be afraid to mention any omissions or mistakes. A good landlord or agent will be just as keen as you to have everything contractually in good shape before the move-in date. 

Additionally, ensure the contract agrees the amount for special cleaning or pet damage deposit. 

Moving day can be one of the most stressful days for humans. Having to pack and clean. Additionally, the stress for our pets that are going through a big life change. The day will arrive when you're getting ready to move house with your dog in tow. Take steps now to make it as stress-free as possible! Consider asking friends or family if they would mind taking care of your pet while you get all packed up. 
Honesty is the best policy
To have a successful landlord/tenant relationship, one must be honest about their pet. Be open and upfront with your prospective landlord or property agent. Assure them that you won't break any trust by sneaking in a pet without permission. Show them you take responsibility for your best friend. You do not want the tenancy agreement terminated due to unauthorized pets.  You may not have an opportunity to live at this location ever again! 
On the other hand, do good preparation and take a proactive approach. This way you can be more assured of finding pet-friendly rental accommodation to suit the whole family. Circumstances will change and you might decide to move home in future. A good relationship with your landlord or agent will auger well for good references on your tenant cv. 
For more information about the regulations around private rented accommodation with a pet in Ireland, take a look at this guide from Threshold.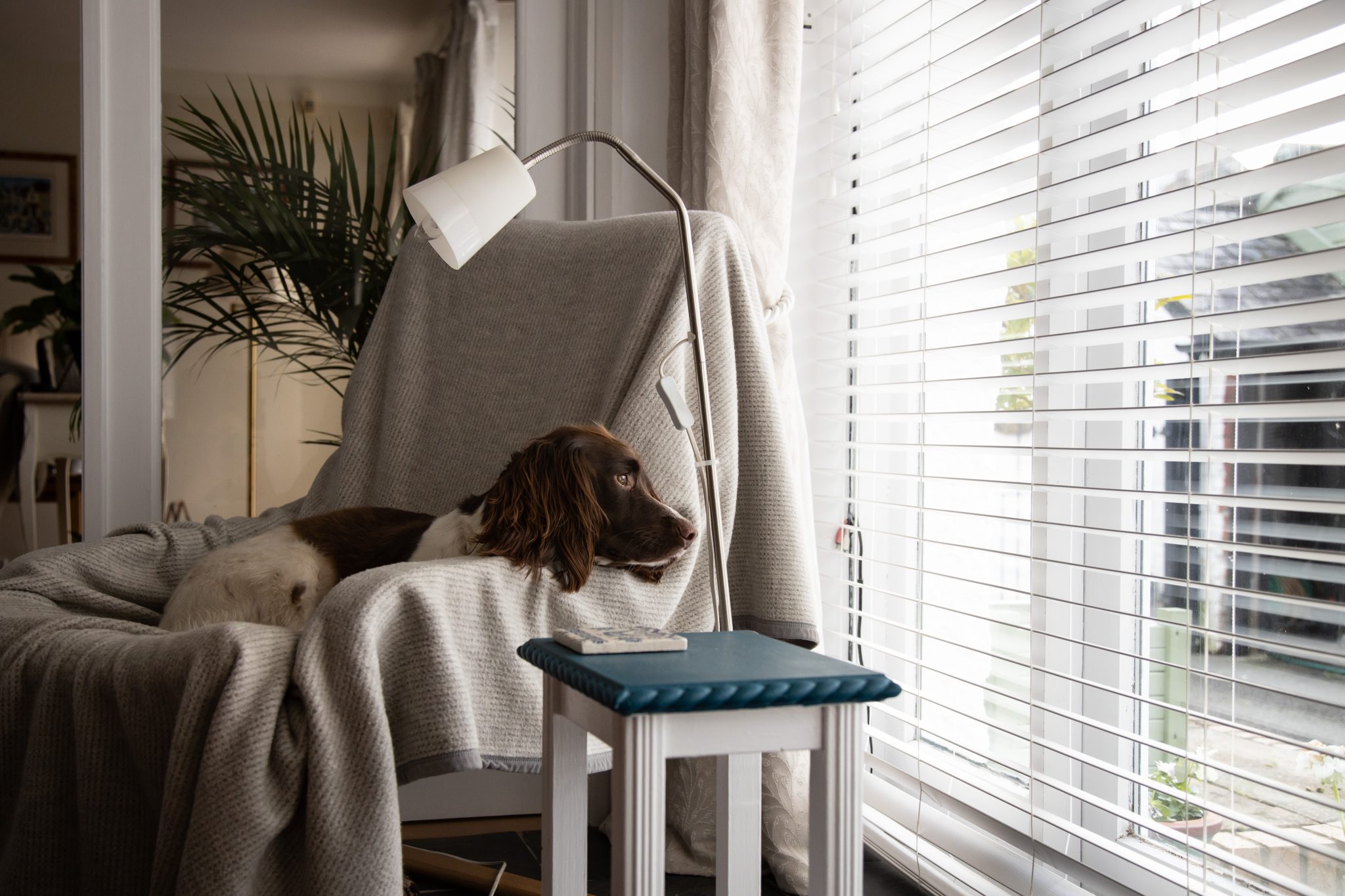 Key Takeaways 
When looking for pet-friendly rentals with your pet, there are a number of steps you can take:
Being open and upfront about your pet in advance when enquiring or before signing any tenancy agreement

Keeping your pets in accordance with all rules set out in agreements such as not allowing animals on furniture

House training, (i.e., providing sufficient litter trays)

Taking care not to disturb neighbours during odd working hours.