Home Decor – Rent Friendly Hacks to Make Your Rental Feel Like Home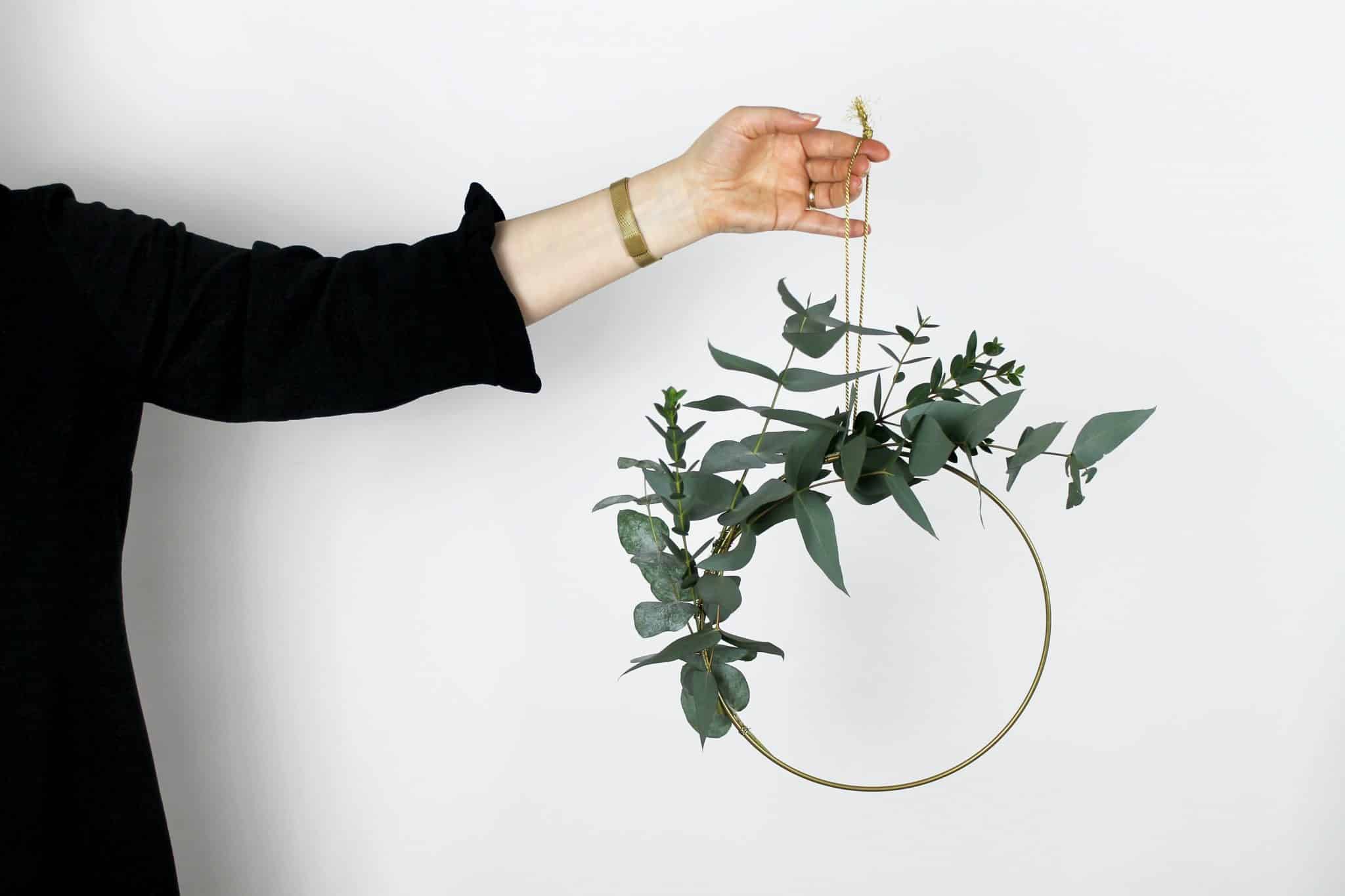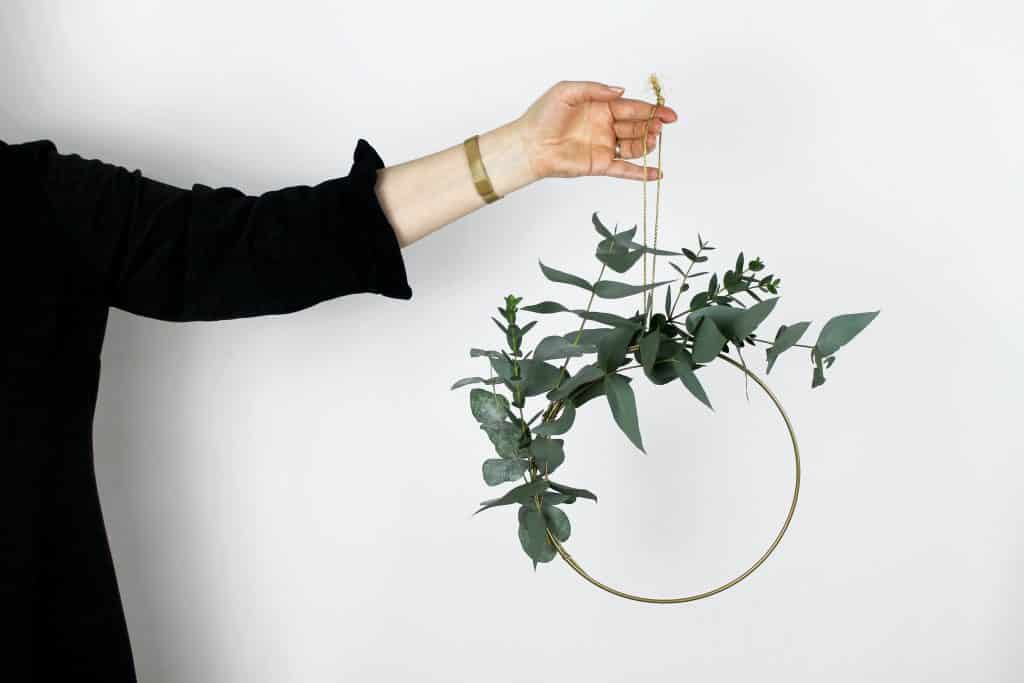 One of the most common responses to moving out of home for the first time is homesickness. All of a sudden you're in a new home that can sometimes have a bland home decor, empty, not like a home at all. 
Moving into a rental usually requires some extra creative assistance, with a budget in mind! Your home is where you can truly express yourself in any way you want. In a rented home, however, you may not be able to make permanent home decor improvements.
It's hard to imagine spending your money on expensive furniture or renovations when you don't know how long you'll spend in one place. However, there are plenty of ways that renters can make their homes feel more like home without breaking the bank! In this blog post we'll share budget-friendly DIY projects and hacks for making your rental feel more like home.
Rental-Friendly Ideas
You may not be able to make permanent changes in a rental but that doesn't mean you have to sacrifice your style! There are plenty of ways you can make your mark in your home (without upsetting the landlord!) 
Home decor on a Budget
If there are decor restrictions in your rental agreement that prevent you from changing certain things (floors, walls, etc.) then you may need to get a little creative with your budget-friendly decor. You'd be surprised how much of a difference small items can make! Here are a few suggestions that won't break the bank:
Cushions and Throws
A few colourful cushions or throws for the sofa or to dress your bed gives a room vibrancy! The great thing about cushions is that you can change them as often as you like. Cushion inserts can be readily purchased from many homewares stores. It's easy to then find a cushion cover to suit your style!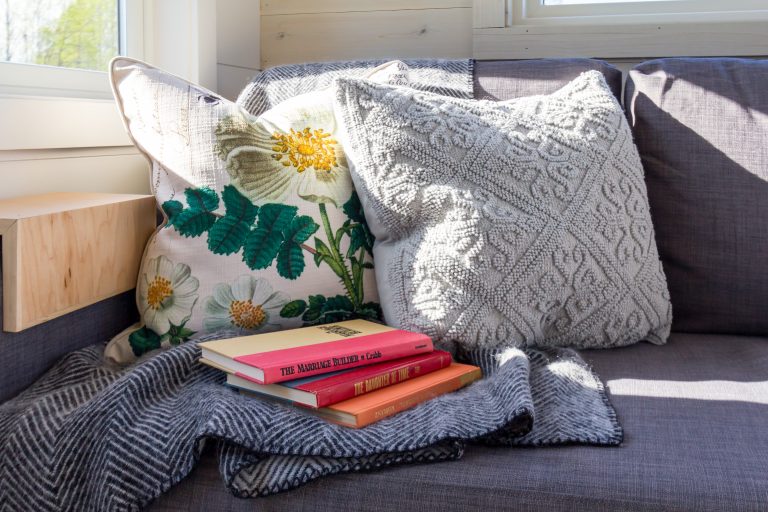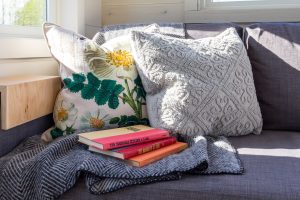 Standing Mirrors
Hanging mirrors can be tricky in rented accommodation because of their weight. Free standing or lean-to mirrors are an excellent alternative. There are a lot of stores in Ireland that offer beautiful mirrors for delivery, like Harvey Norman or The Range. 
Framed Pictures/ Artwork
Hanging up pictures of your family, friends, and even your pets is a lovely way to surround yourself with comfort. (Be sure to double check with the landlord if you are allowed to add any nails to walls.) If you're not a fan of the paint job/wallpaper in the house, don't worry. Distract from it with art! Paintings, printed artwork and posters are super creative and can really express your personality.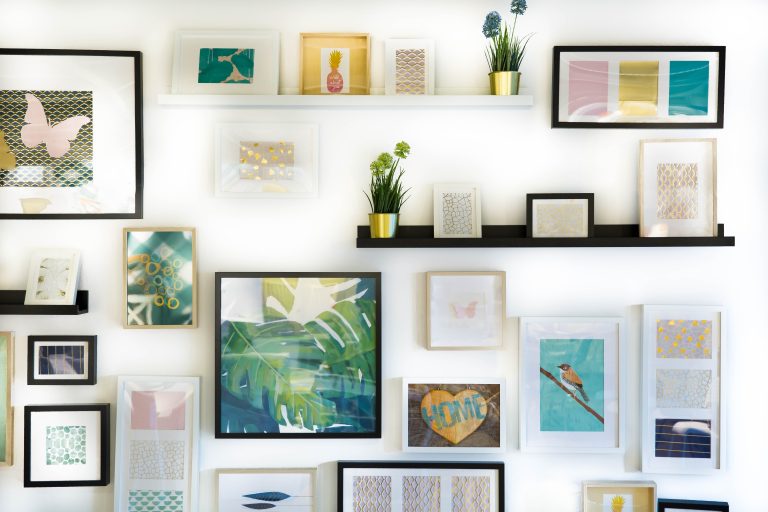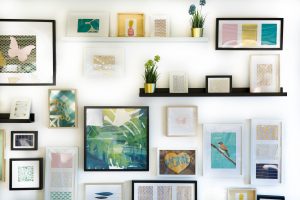 Rugs
Adding a rug gives warmth and comfort to any room! The most popular places for rugs are the living room or the hallway. The right shape and size can look great next to your bed or under your desk! Some prep work is required when finding the right rug. Take measurements of the areas you want to put them, or try online virtual previews.
Clothing Rails
A clothing rail is a stylish way to store and display your outfits. They can be found in different sizes to fit your space and sometimes have a shoe rack underneath!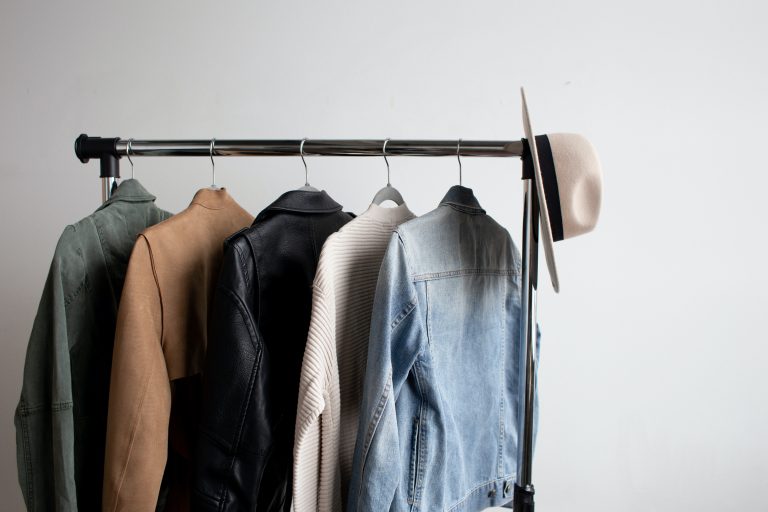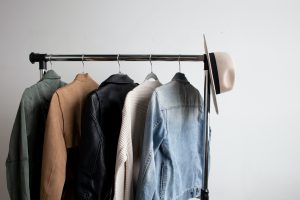 Side Tables
For the corner of your room, next to your bed or in the living room! You can pick up a side table for as little as €15 here. Depending on how much space you have, you can even use a side table to display a bouquet of flowers. 
Lighting
Adding warm lighting to the corners of rooms creates a cosy, relaxing environment. Side lamps, standing lamps, and candles are fabulous for creating a soft glow. Inexpensive strip lights are a great way to give your home an edgy vibe while lighting areas that are difficult to see. They can also be great inside deep wardrobes/cupboards.
Indoor Plants
Indoor Plants are a wonderful addition to a home, especially if you're not allowed to keep any pets! Disclaimer: Taking care of indoor plants is a lot like looking after a toddler.  They need to be fed, they can get sick and die if you don't look after them. If this sounds like too much work then consider cactus plants as an alternative!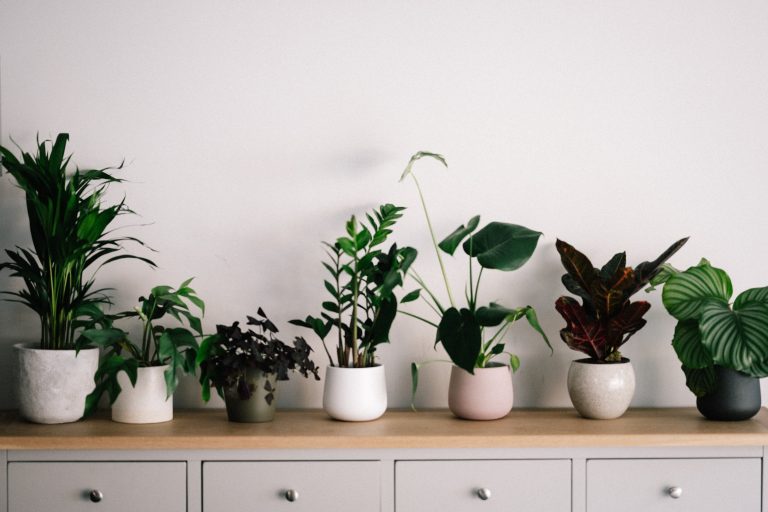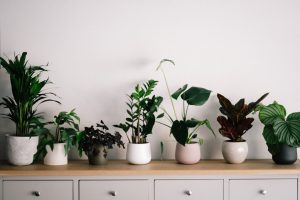 DIY Projects
Re-using old supplies/tiles/vases and upcycling them. The sky's the limit with DIY projects. Pinterest, Instagram, YouTube and even TikTok are great places to find inspiration. Spray painting old furniture/frames/vases can give an old piece a DIY facelift – Just take these projects outdoors, and use plastic bags and/or cardboard underneath your items to avoid painting the ground. Here's a list of projects that you can try over the weekend!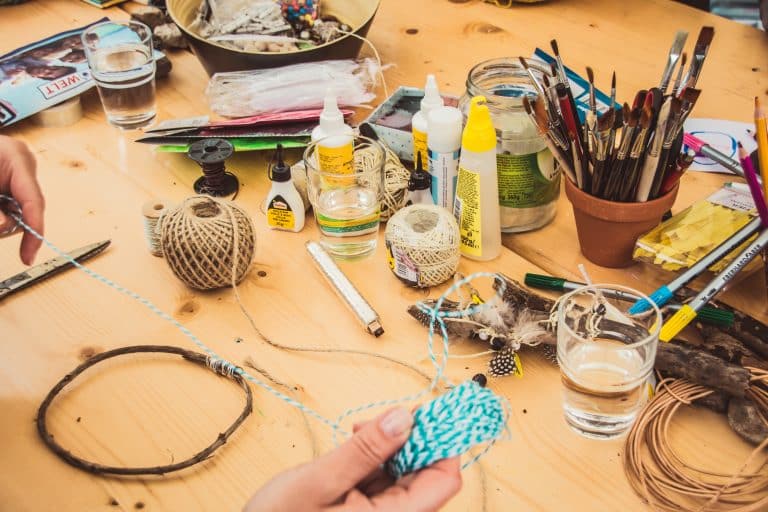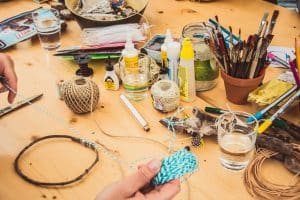 Bring Home Comforts With You
Making the move into your first rental can be tough, but bringing home
 comforts from home is an easy way to make it feel more like home! This is especially true for your bedroom space. Create your dream bedroom by adding the things that make you feel relaxed and comfortable.If you have any personal sentimental items or favourite things that make you feel good, bring them with you. Think of your favourite bedding, books, a childhood toy etc.
Home Fragrances
A house that smells great is always so inviting and enchanting.  Whether it's a candle, an oil burner or scented reed diffuser. They not only look great but they also make your home smell amazing! If a particular scent reminds you of home, or any other sweet memory, try and look for ways you can bring the fragrance into your rental.
Take Pride in Your Space
When you look after your home, it looks after you. It gives you comfort, warmth, and peace of mind! Even though you're renting, care for your space as if it's your own property. Not only will this benefit you in the long run in terms of a positive rental reference, but you'll be more inclined to love your home resulting in happiness and a sense of achievement!
HomeHak believes that every renter deserves to have their dream home. Using a Tenant CV boosts your chances of getting noticed! Find out how to get started by clicking here.
Check out our other article Renting in Ireland – What is the tenant's true cost?