Thinking about making a move to Cork's South Side? Homes in this area enjoy close proximity to every amenity a person could want while also providing easy access to the City Centre and beautiful countryside. Here are our reasons to live in the south of Cork City.
Take a look at our guide below to discover more about what it's like to live in the areas of Douglas, Rochestown, Togher, The Lough and Ballyphehane.
10 Reasons to Live on the South Side of Cork City
Reasons to Live
1. Shopping 
There are plenty of options for retail therapy in the South Cork area. For homewares and electronics, the Kinsale Road has an unbeatable range of stores including Homestore + More, Woodies, Harvey Norman and Smiths Toys. 
Boasting two large shopping centres, Douglas is another good spot for shopping. Douglas Village Shopping Centre has a plethora of popular stores and cafés including Starbucks, TK Maxx, Born Clothing and Tesco. Just a short walk away, you will find Douglas Court Shopping Centre – a very well equipped facility with a diverse array of stores including Vera Moda, Boots, Arts & Hobby and Dunnes Stores. One of the many great reasons to live in the south of Cork city.
View this post on Instagram
2. Nature Spots 
One of the most popular walking spots in the city, the Lough is one of Ireland's oldest protected wildlife refuges. The Lough is a small freshwater lake that is home to a wide array of waterfowl and fish. The Lough Loop walk is just shy of 1km and is ideal for jogging, walking the dog or even just enjoying a casual stroll with a coffee. Our advice? Make sure to pop by in the late spring to see all the cute little ducklings!
Known locally as "The Mangala", Ballybrack Woods in Douglas offers a pleasant 1.2km looped trail for walkers and cyclists. This once dilapidated glen was recently brought back to glory by the local community. Renovations are ongoing and planned improvements include the creation of a wildlife meadow. During your visit, be sure to keep an eye out for herons and bats!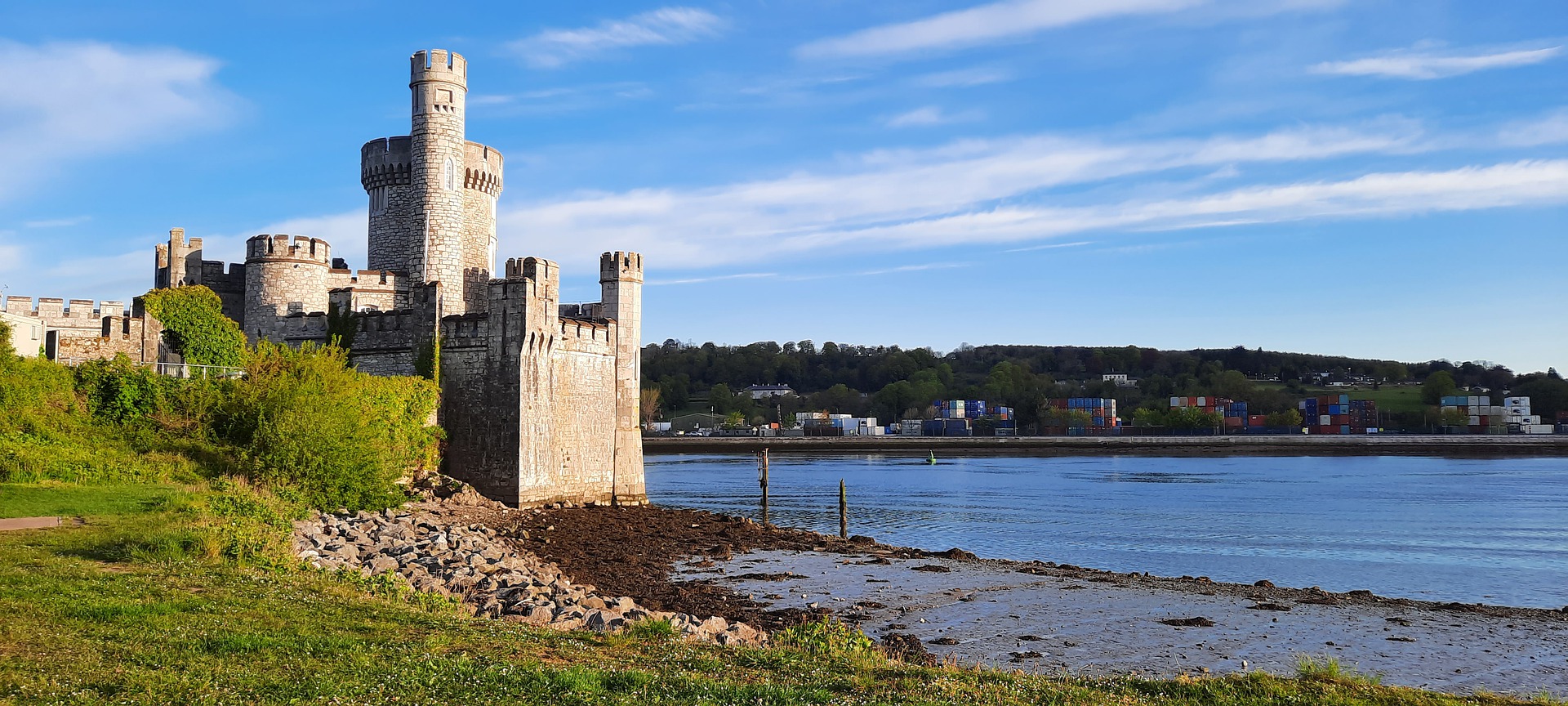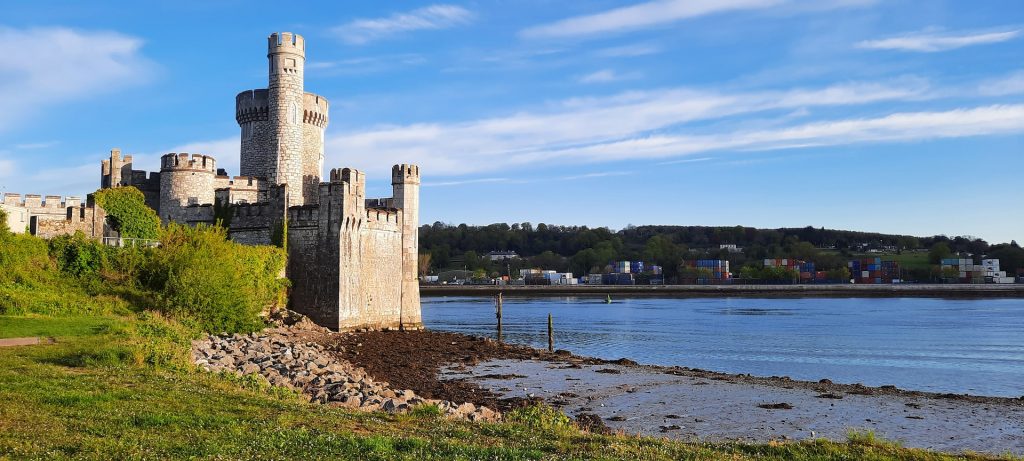 For a more substantial walk, why not try the Greenway from Harty's Quay in Rochestown to Blackrock Castle? Clocking in at almost 5.5km, this scenic route will allow you to take in the sights of Cork Harbour as well as the Douglas Estuary. After your walk, do yourself a favour and take a well-deserved break at the beautiful Castle Café Restaurant. More over, the surrouding scenery is a another of the main reasons to live in the south of the city.
3. Ease of Travel 
One of the key benefits of living south of Cork City is the ease with which you can get around. 
The N40, or South Ring Road, is a useful route that takes you from the Dunkettle Interchange outside Mahon all the way to Ballincollig. The road connects you to many towns including Ballincollig, Bishopstown, Wilton, Turner's Cross, and Douglas. 
Another major advantage of moving to Cork's South-Side is the proximity to the Cork International Airport. While many airports are a long commute from the closest city, Cork Airport is conveniently located close to the Kinsale Road Roundabout and is just a ten-minute drive away from the city centre. As such, this makes the area a great home base for frequent travellers. 
Recent years have seen major improvements to the bus network in the area. As such, Cork's Southern suburbs now enjoy a frequent, cheap and reliable bus network. One particularly handy service is the 220 – Cork's only 24-hour bus route – that takes you from Crosshaven to Ovens via Carrigaline, Douglas, Cork City, UCC, and Bishopstown. 
4. Food 
Highlights in Douglas include On Pig's Back Café/Deli which serves up a tasty array of farmhouse cheeses, award-winning pates, charcuterie, and French specialities. Another local favourite is Haveli Indian Restaurant which offers up some of the finest Indian food in Cork. 
Lovers of Italian food must make a point of stopping by Sicilian Delights – a small deli tucked away on Magazine Road that serves up classic Sicilian fare including pasta, paninis, cakes and (this writer's all-time favourite) cannoli. 
View this post on Instagram

Another gem worth mentioning is the Cinnamon Cottage which is located in a charming Edwardian cottage on the Rochestown Road. Since its arrival in 1994, Cinnamon Cottage has developed a strong reputation for its mouth-watering baked goods and ready-made dinners. Also, included in the numerous great reasons to live in the South of City!
View this post on Instagram
5. Nightlife 
October 22 will hopefully see the lifting of remaining social distancing restrictions – meaning that nightclubs will be allowed to reopen their doors and that pubs and restaurants can remain open after 11.30 pm. With nights out back on the cards, you may want to learn more about your local options. 
Douglas is one of the liveliest spots outside of the City Centre. The village boasts many different pubs and bars. Local favourites include O'Sullivans (affectionately dubbed 'Johnnos' by locals), East Village and Barrys. What's more, Douglas is on the 24-hour 220 bus route so you can cheaply and easily travel in and out of Cork City. 
For those seeking spots for post-match celebrations/commiserations, Turner's Cross is the place to go. This area features several popular watering holes including the Turner's Cross Tavern and The Beer Garden.
6. Access the Coast
If you have the day off and are looking to do some exploration, why not go further south and discover some of Cork Harbour's most scenic spots? 
For a relaxed day by the seaside, we recommend heading out to Crosshaven. In this writer's opinion, there's simply no better spot on a sunny day! Be sure to take in panoramas of the harbour from Camden Fort Meagher – a 400-year old coastal fort boasting a rich history.
You can also take the bikes and cycle alongside the river on the picturesque Carrigaline – Crosshaven Greenway. Swimmers can take a dip in the local beaches – Fountainstown and Myrtleville. 
If you wish to go further afield, you can follow the Kinsale Road to Kinsale. A popular spot with locals and tourists alike, there are plenty of activities to keep you occupied here. History-buffs can discover local lore at Charles Fort and the Old Head of Kinsale. Keen hikers can tackle the 6km Scilly Walk Loop which offers many pretty vistas of the town. You can also travel out to the nearby beaches at the Dock or Garrettstown to partake in a diverse array of water sports, including sailing, kayaking, surfing and more. And of course, the food! Kinsale is widely known as Ireland's Gourmet capital for its staggering range of top-quality restaurants, takeaways, cafés and stores.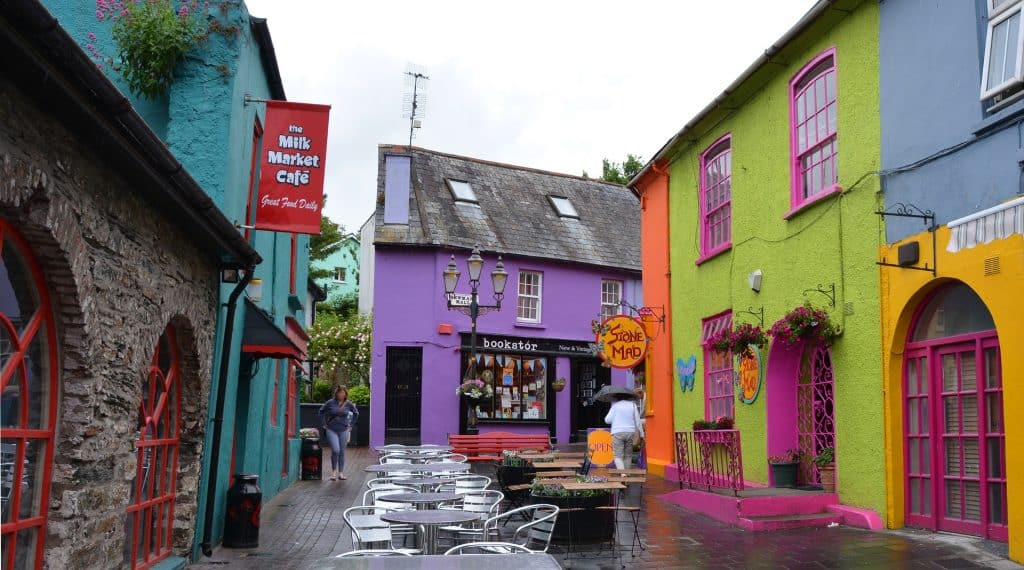 7. Sports/Fitness
Sports and fitness enthusiasts will be pleased to know that there is a wide variety of activities in the area. 
Dennehy's Health & Fitness in Douglas offers a state-of-the-art gym, personal training and fitness classes. Alternatively, you can check out Obodo – a CrossFit gym located on the South Douglas Road. 
If you're looking to watch a match, then Turner's Cross is your spot. This area boasts two of the largest stadiums in the City – the Turner's Cross Stadium (home of Cork City FC) and Musgrave Park (home to Dolphin RFC and Sundays Well RFC).  
Those living in the Togher/Pouladuff area can test their mettle and develop killer skills at the Krav Maga Institute Cork. Togher is also home to Olympian Rob Heffernan's Athletics Club which offers training to people of all ages. 
Sports fans living in the Maryborough/Rochestown area are lucky to have the Garyduff Sports Centre on their doorstep. One of the best-equipped facilities in the county, Garyduff features hockey and football pitches, tennis and badminton courts, as well as a Pitch and Putt course and a Bowling Green. This is a key factor in reasons to live in the South of the City.
8. Beauty & Wellness 
The Maryborough House Hotel boasts one of the most luxurious spas in all of Cork. The spa is well-equipped with a vitality pool, rock sauna, steam room, ice fountain, lifestyle showers and laconium. The treatment menu has something for everyone including facials, massages, wraps, and more. 
View this post on Instagram

If you fancy treating yourself to a trip to the Nail salon, then we highly recommend New York Nails on the South Douglas Road. Modelled after US-style nail bars, this stylish salon provides a range of services including manicures, pedicures, and brow styling. 
View this post on Instagram

Need to sort out your lockdown locks? If so, book an appointment at Amy Michelle Hairdressing – one of the best hair salons in the South Side. This salon is particularly well-known for specialising in extensions and even has its own range of products – Refine Hair Extensions. The salon is owned by Amy Shanahan, an award-winning stylist who has extensive industry experience including working backstage at London Fashion Week, styling the stars on X Factor, as well as many different celebrities.
View this post on Instagram
9. Schools
The South Side of Cork is a popular choice for families due to the wide range of high-quality primary and secondary school options. Schools in the area include single-sex/mixed schools, religious/non-denominational schools, English-speaking/Irish-speaking schools. To learn more about schools in the region, visit the Department of Education's website. See below for a comprehensive map detailing all of the primary and secondary schools in Cork's South Side region. 
10. Cost of Renting 
Cork's southern suburbs have a lower cost of rent than in the City Centre. Plus, lower housing density means that you are more likely to find a larger property with a garden. Cork's suburbs have excellent amenities and strong transport links, meaning that you will enjoy all the benefits of city-centre living without the eye-watering cost.  To explore more rental properties in the area, visit HomeHak.com. Are you looking for a house in Cork? We hope you enjoyed our top reasons to live in the South of Cork City!
Create your Tenant CV today and stand out from the crowd!