If you're looking for a place to call home in Ireland, you might want to consider living in an owner-occupied home. These types of accommodations – also known as "digs" – are occupied by the homeowner, meaning that the landlord lives on the premises.
Living with a "landlord" in their home may not always sound like the most attractive option. However, the many advantages of this type of accommodation make it an alternative worth considering.
In fact, owner-occupied homes are becoming increasingly popular among national and international students, interns and professional workers. They tend to be more affordable than student accommodation and offer more freedom and flexibility than traditional living arrangements.
Take a look at the advantages of living in an owner-occupied home and discover how to connect with landlords who offer this alternative option on HomeHak.com.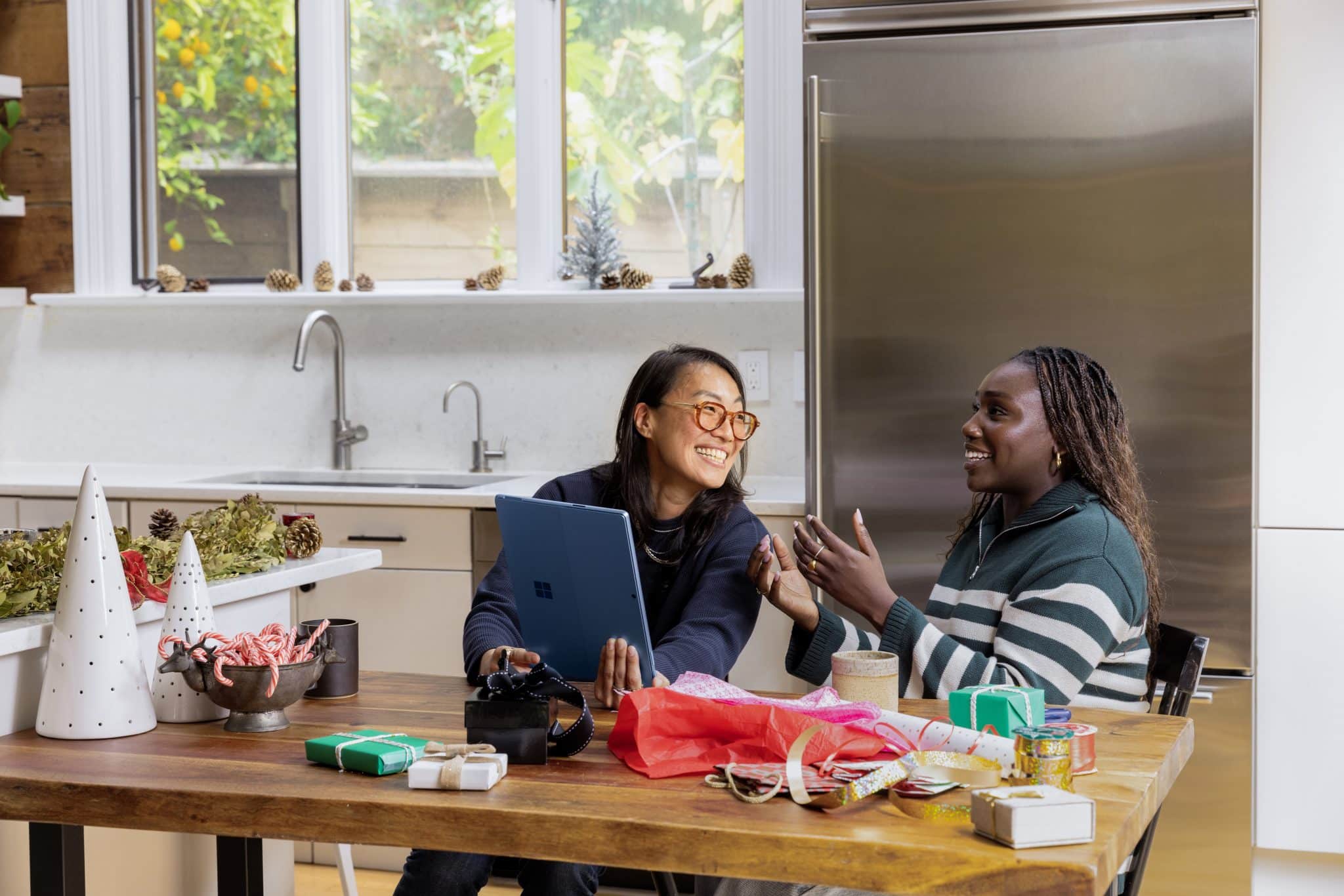 The 6 Benefits of Living in an Owner-Occupied Home in Ireland

The current housing situation in Ireland is not ideal, to say the least. There is a shortage of places available for rent, and the prices have been on the rise. As a result, many people are considering owner-occupied homes as an alternative.
Owner-occupied homes are pretty common in Ireland, especially in places where there is a high demand for rental properties. While it is not without its own set of challenges, there are some definite benefits to this living arrangement:
1. More affordable
According to an article published in July of 2022 by the Irish Times, the "cost of renting in Ireland rose 76.7% between 2010 and 2022, 4½ times the EU average."
On top of that, electricity and gas have increased up to 45.2% and 47.11%, respectively, so far this year. Depending on the agreement you reach out with the landlord, you may not even need to worry about utility bills, or can at least split them between the landlord and the other occupants.
Digs are also an excellent alternative for students that cannot afford to live in purpose-built student accommodations. An article published in the Irish Independent in 2022 stated that the average cost of the cheapest room in Irish university accommodation is €5,451, for the entire academic year.
2. Quality of the property
Living with your "landlord" does have another benefit. Is something broken at home? You can simply notify the homeowner once you are both at home so they have a look at it. It is definitely quicker and simpler than having to wait for them to find the time to come over to the property.
Owner-occupied homes tend to be better maintained than rental properties, as the homeowner has a vested interest in keeping the property in good condition. Therefore, it could be expected that they are willing to make minor repairs or at least notice faster any issues that could require a professional to fix. However, this will really depend on the person and how careful they are with their own property.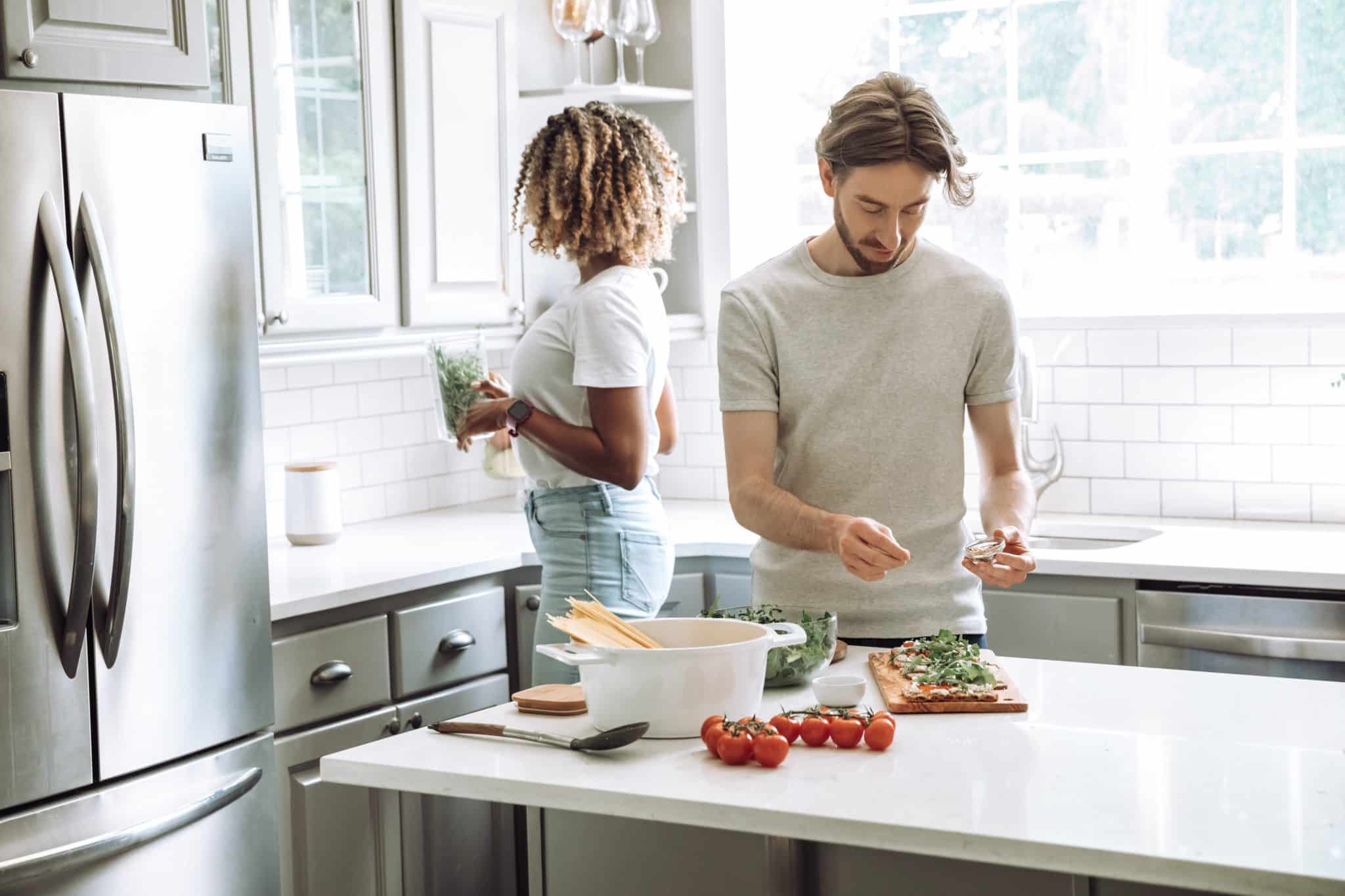 3. An Irish experience
Some international students or working professionals will be attracted to the idea of living with an Irish person or family. Not only because it could be an opportunity to practise their English skills, but because the homeowner may be able to recommend places to visit and local food. For those who would prefer to live in an Irish home instead of sharing a house with other expats, living in an owner-occupied house could be just what they were looking for.
4. Safety and location
First-year university students may use a bit of company and help when leaving their homes for the first time. For international students, the need for support and security when moving to an unknown and foreign country is probably even more important. Imagine that, for instance, you are sick. At least you will know someone in the house who can call you a doctor.
In addition, digs are often located in desirable neighbourhoods, in nicer and safer areas in the suburbs of the city. Check out this article and find more tips for first-time movers.
5. Comfort and cleanliness
Living in an owner-occupied home in Ireland has its advantages, chief among them being comfort and cleanliness. Digs are typically better maintained,  more comfortable and usually cleaner than rented houses, as the homeowner lives in the property.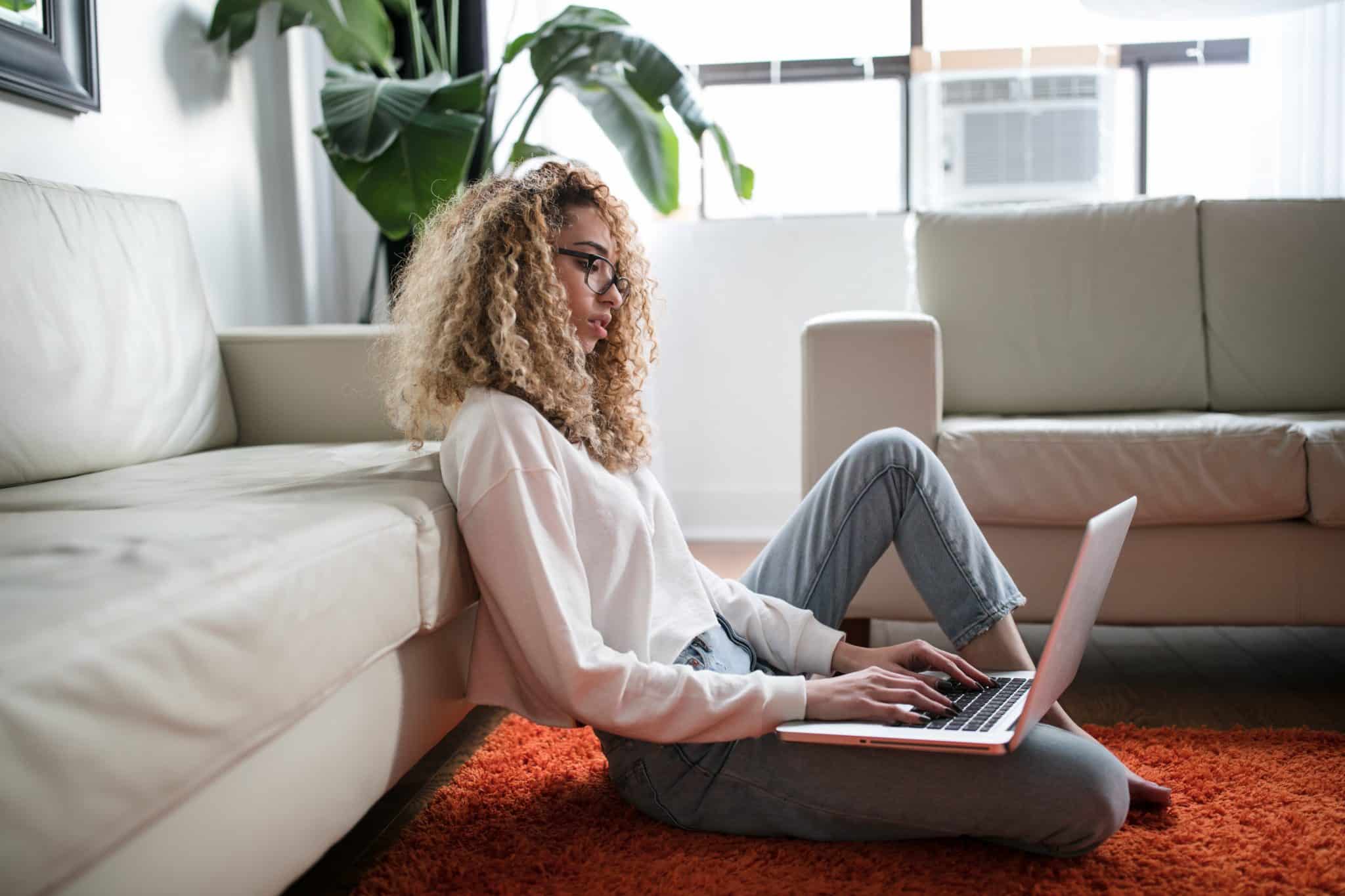 6. Amenities
It's no secret that digs tend to have better furniture and amenities than rental properties. For example, owner-occupied homes are more likely to have helpful items such as an ironing board, gardening tools, or household electrical appliances like a dishwasher or a dryer, and more expensive and comfortable furniture and fittings. Of course, there are always exceptions to every rule. On the whole, it's fair to say that owner-occupied homes tend to be better equipped than rentals.
7. Freedom and flexibility
Living in an owner-occupied house gives you more freedom and flexibility. For example, some homeowners won't require you to commit to a certain length of stay. You won't have to worry about breaking a lease nor sign up for the utility bills in your name either. This can be a huge relief if you're not planning to stay in one place for a long time.
8. Company
Not only do you get the benefit of living in the company of the owner of the property, but in some cases, the remaining spare room/s may also be rented to other international or Irish students. This can be a great way to get to know some new people from all over the world!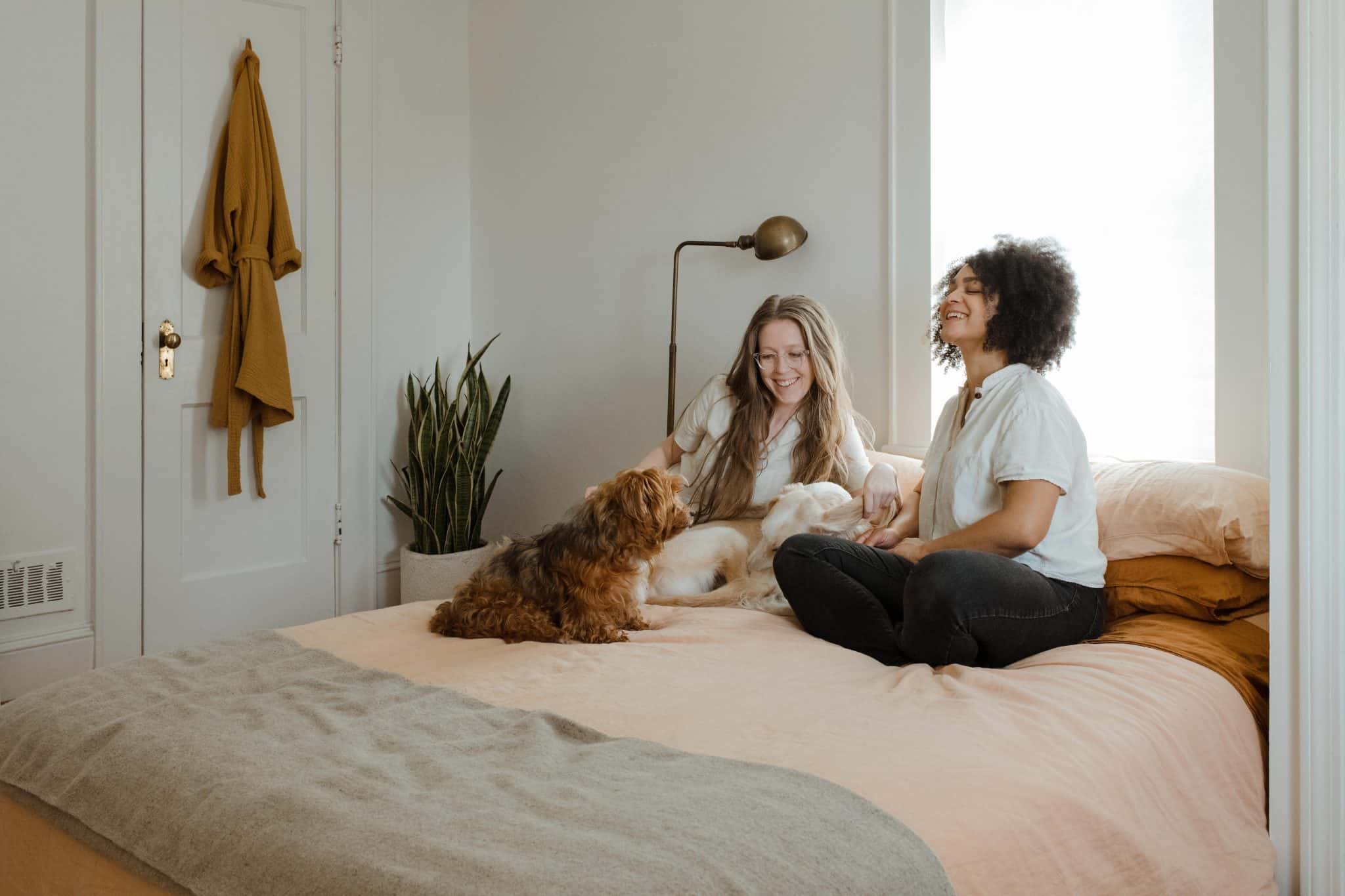 Setting expectations when living in an owner-occupied home
Having a clear set of house rules is always encouraged when sharing accommodation with others, be it your housemates or the homeowner. Indeed, most homeowners may want you to sign an agreement where both parties commit to respecting specific rules. This is certainly a great tool to set clear expectations in advance and a way to ensure the stay will work for both parties.
These are some of the questions that we recommend you clarify with the homeowner to ensure both of you get on well and have similar expectations around cleanliness and other house rules:
Will you pay bills, or are these included in the price?
Are you allowed to invite people to stay over?
Will you rent the room only from Monday to Friday or will you also spend the weekends?
Can you bring guests to the house?
Will you share the living room and some amenities, like the TV?
How will you divide the household chores and the cleaning of the communal areas?
Of course, owner-occupied homes come with their own responsibilities, but for many people, the pros outweigh the cons. If you're considering making the switch, be sure to do your research and weigh all of your options before making a decision. In addition, an honest conversation with the homeowner beforehand could prevent conflicts from happening in the long run.
Get selected to live in an owner-occupied home on HomeHak
Have you decided to look for an owner-occupied property in Ireland? HomeHak can help you with your search!
1.  State this preference on your Tenant CV
If you want to be found by homeowners looking for home seekers to share accommodation with, you can include this option option on your HomeHak Tenant CV:
First, click on your profile picture at the top right corner and then on "Settings, Create Profile, Menu."
Under "Create my Tenant CV", go to the "My Desired Home" section, and click on "Edit."
Choose the option "Property and household type" on the left side of the screen.
Lastly, in the question "I/We would like to rent", choose "Room in a home shared with owner (DIGS)."

2.  Look for digs on HomeHak:
Homeowners can also list their spare rooms for rent on HomeHak.
Go to the tab "Home for rents"
Select "Shared with owner occupier" in the Living arrangement dropdown menu. Remember to use the filters to search for a room suitable to your needs.
Once you have found a room you are interested in, you can shortlist it, apply for a viewing or ask the landlord a question.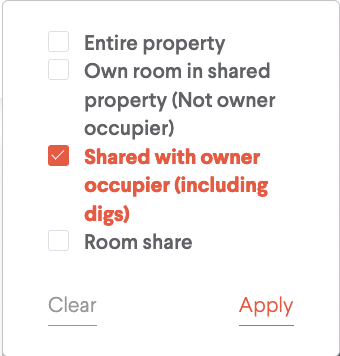 Have you made up your mind about living in an owner-occupied home in Ireland? You can find more information here: